Toyota's deadly sudden acceleration problem — full coverage here — that caused Toyota to shut down production and recall more than 10 million vehicles worldwide has spurred Congress to propose tougher oversight of auto companies.
Key provisions of the proposal include:
Require automobile to stop within a certain distance when the vehicle's engine is operating with an open throttle. (This requirement can be met with a brake override system, which ensures the brakes override the accelerator pedal in an emergency.)
Require car companies to install event data recorders ("black boxes") to record information about the vehicle before and after a crash. The proposal requires EDRs to record 60 seconds prior to the crash and 15 seconds following the crash. The EDRs must also be easily downloadable by 3rd parties.
New standards for vehicle electronic systems and addresses keyless ignition systems, requiring automakers to standardize the way a driver would bring a vehicle under control in an emergency.
Eliminate the cap on penalties that can be assessed against car makers who fail to promptly report a recall and raise the civil penalty from $5,000 to $25,000 per vehicle.
NHTSA would receive additional funding and new powers, including the ability to order an immediate recall if it finds an "imminent hazard of death or serious injury."
Includes whistle blower protections and promotes reporting of vehicle defects by requiring a sticker on new vehicles with contact information for NHTSA.
Auto executives who knowingly provide false information to federal regulators would be liable for fines of up to $250 million.
Create a $9 fee per vehicle payable by the manufacturer to fund NHTSA and enforcement of the new requirements under the bill.
From the Los Angeles Times:
Responding to Toyota Motor Corp.'s sudden acceleration crisis, a key House committee is preparing sweeping legislation that would reshape auto safety regulations and significantly boost potential fines against automakers for violating safety laws.

The legislation, drafted by Rep. Henry Waxman (D-Beverly Hills) and Rep. Bobby Rush (D-Ill.), would create at least half a dozen new safety standards and rules — including a requirement that all new motor vehicles have so-called black boxes, or event data recorders, and brake override systems.

"This gives the National Highway Traffic Safety Administration the ability to protect the public and to deal with concerns that have been raised by Toyota and other manufacturers," Waxman said in an interview.

The legislation, titled the Motor Vehicle Safety Act of 2010, would represent one of the biggest overhauls of federal motor vehicle safety regulation in a generation. The most recent comparable action came a decade ago, when Congress passed new safety rules in the aftermath of the rollover problem involving Ford Explorers equipped with Firestone tires.

The bill is likely to face opposition from automakers, in particular over a provision that would remove the existing $16.4-million cap on civil penalties against vehicle manufacturers for violations of safety laws and boost the fine for each violation to $25,000, from the current $6,000.

The change would create the potential for fines in the range of tens of billions of dollars, because federal fines are typically assessed on each vehicle produced by a manufacturer that is involved in a violation of the rules.

NHTSA's recent record $16.4-million fine against Toyota for violations of U.S. law could have been as high as $57.5 billion if the proposed Waxman law had been in effect at the time.

***

Beyond fines and taxes, the bill would dramatically overhaul the federal government's ability to oversee rapidly advancing electronics technology that is at the heart of new vehicles. It would create a center for vehicle electronics and emerging technologies.

It also would create a series of requirements that appear aimed at a number of specific shortcomings that were identified in Toyota vehicles that failed to prevent sudden acceleration.

The measure would require automakers to adopt so-called brake overrides, which cut engine power back to idle when the brake pedal is depressed. It would also set separate new standards on the placement of foot pedals, keyless ignition systems and transmission shift controls.

In addition to requiring event data recorders, the bill ensures public access to currently confidential early warning data reported by automakers and creates a new hotline for mechanics and others to confidentially report safety defects.
It is becoming more and more clear that the massive Toyota sudden acceleration problem resulted from a serious of problems at many levels… from the highest levels at Toyota to the lack of oversight and accountability enforced by government regulators at NHTSA. It's time that someone finally starts holding auto makers accountable for hiding known defects, for cutting corners and for putting profits and money ahead of safety and human life.
We deserve to know that those who are supposed to be looking out for safety… actually are.
Learn more at our safety blog and become a fan of Langdon & Emison on Facebook.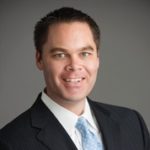 Brett Emison is currently a partner at Langdon & Emison, a firm dedicated to helping injured victims across the country from their primary office near Kansas City. Mainly focusing on catastrophic injury and death cases as well as complex mass tort and dangerous drug cases, Mr. Emison often deals with automotive defects, automobile crashes, railroad crossing accidents (train accidents), trucking accidents, dangerous and defective drugs, defective medical devices.