Safety Research & Strategies, headed by independent safety expert Sean Kane, has reported that a "Concerned Citizen" in Franklin, Kentucky has identified broken throttle body shafts as a culprit in the Toyota gas pedal problem. Safety Research & Strategies has been a leader in identifying and publicizing the sudden acceleration problem and has identified more than 2,100 separate sudden acceleration events.
On November 27, about a month after NHTSA closed its latest Toyota unintended acceleration investigation with another pedal interference conclusion, some Kentuckian's conscience got the better of him/her. Here is the anonymous note addressed the then-Acting Administrator Ronald Medford:

"There are potentially hundreds of Toyota and Nissan vehicles driving American highways with cracked shaft throttle bodies. Japanese management up to and including company president was aware of the cracked shaft problem and told everyone to be quiet about this problem.

The failure mode on DFMEA for broken throttle shaft is no throttle control and potential wide open acceleration. The Toyota floor mats caused American deaths. Will you sit on this information and possibly cause more American deaths? It bothers me that I did not tell anyone sooner. I have another throttle body in same condition that can be sent to Automotive News.

Concerned Citizen"

Coincidentally, Franklin Precision Industry (FPI) in Franklin, KY manufactures throttle bodies for Toyota and Nissan. FPI is part of Aisan Industry Co. Ltd., a large automotive supplier based in Japan, with its major shareholders Toyota Motor Corporation, at 35 percent and Toyota Industries Corporation at 18 percent.

NHTSA didn't place the potential whistle-blower's letter in the public file until Jan. 4.
Safety Research & Strategies also notes that it is likely a combination of defects and/or events that have combined to create the massive and deadly Toyota sudden acceleration problem.
As we all should have learned nine years ago from the Ford Explorer-Firestone tire maelstrom, it's not often just one thing that creates a catastrophe of epic proportions. Defect issues that rise to the top of the charts are frequently the result of a multitude of problems that align to create a widespread hazard.

In the Ford-Firestone case, it was the marriage of tires with several poor design characteristics compounded by manufacturing problems and the application on an unstable vehicle. Add in the huge number of Explorers sold and the tires' longevity, which kept them on the roads long enough to fail, and the result was rollovers, injuries and deaths. Now comes Toyota, with thousands of unintended acceleration complaints across different models, makes and model years and an easy-one-size-fits-all root cause: floormats.

That explanation is swiftly becoming unraveled as quick-thinking owners – like the 2007 Avalon owner from New Jersey who managed to wrest his out-of-control vehicle right to the dealership, where the evidence was revving and smoking in front of the tech's eyes and couldn't be floor-matted away. (see Sudden Acceleration in Reverse).
The anonymous whistleblower's statement has been tacitly confirmed in recent media reports, particularly a recent USA Today article in which Toyota admitted problems with certain throttle components.
Where have the government safety regulators been during this? Why did this whistle blower's letter only make it into the government file on January 4? Why did this letter sit on some bureaucrat's desk for more than a month?
Toyota's blatant misconduct and disregard for its own drivers (and the rest of us on the highways) must be stopped. Toyota must be held accountable for putting — and continuing to put — these dangerous vehicles on the road.
I have been chronicling the Toyota sudden acceleration for months and you can learn more at our auto safety blog.
Learn more and become a fan of Langdon & Emison on Facebook.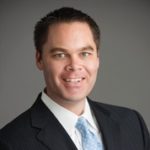 Brett Emison is currently a partner at Langdon & Emison, a firm dedicated to helping injured victims across the country from their primary office near Kansas City. Mainly focusing on catastrophic injury and death cases as well as complex mass tort and dangerous drug cases, Mr. Emison often deals with automotive defects, automobile crashes, railroad crossing accidents (train accidents), trucking accidents, dangerous and defective drugs, defective medical devices.