Several news outlets, including the Los Angeles Times and ABC News have reported that Toyota has expanded its recall for accelerator and gas pedal problems, recalling an additional 2.3 million Toyota vehicles and bringing the recall total to 6.5 million vehicles.
According to ABC News, Toyota did not issue its latest recall until ABC informed Toyota that the latests in a long series of investigative reports was about to air. ABC and independent safety expert Sean Kane, founder of Safety Research & Strategies, identified more than 60 new cases of Toyota sudden acceleration events since Toyota's first recall. Many of these involved vehicles that did not have floor mats.
Toyota, which launched the largest auto recall in U.S. history last fall after incidents of random acceleration resulting in fatalities, has just announced an additional recall of 2.3 million vehicles to correct sticking accelerator pedals. The recall was announced late Thursday afternoon, after ABC News informed the company that the latest in a long series of ABC News investigative reports into sudden unexplained acceleration in Toyotas was about to air.

Safety expert Sean Kane tells ABC News that since last fall, when Toyota said it had solved the acceleration problem with proposed changes to gas pedals and a recall of 4.2 million cars with suspect floor mats, more than 60 new cases of runaway Toyotas have been reported. He believes this latest recall may still not be a complete fix of a problem that continues to be linked with serious accidents and deaths.

In the most tragic incident, on the day after Christmas, four people died in Southlake, Texas, a suburb of Dallas, when a 2008 Toyota sped off the road, through a fence and landed upside down in a pond. The car's floor mats were found in the trunk of the car, where owners had been advised to put them as part of the recall.

"There's one thing that didn't cause the accident," said Southlake police spokesman Lt. Ben Brown.

***

In another case, in New Jersey, a Toyota owner was able to make it to a local dealer with his car racing out of control, even though his foot was not on the gas pedal and the floor mats were not involved.

With his brakes smoking, and the engine racing, Haggerty summoned a Toyota manager to witness what was happening with his car.

Haggerty says after consulting with Toyota, the local dealer replaced the gas pedal and throttle and their sensors.

"We now have that evidence right in front of Toyota, they're witnessing it and they can't walk away from it," said safety analyst Kane, who is with the private firm Safety Research & Strategies .

"The Haggerty case is a real breakthrough case," he said. "It's a real problem and it points to electronic defects in the vehicle."

Dozens of other Toyota owners had made similar claims about electronic problems with their cars, unconnected to floor mates, over the last few years, but they were routinely dismissed by Toyota as unfounded.
As I have documented here for the last several months, Toyota has known about — and ignored — its sudden acceleration problem for more than five years. Instead of acknowledging and repairing this widespread defect, Toyota waited years to acknowledge the defect and instead blamed its own customers.
In fact, Toyota was criticized last fall by government safety regulators for making "inaccurate and misleading" statements concerning the accelerator problems. The National Highway Traffic Safety Administration ("NHTSA") issued a statement that the recalled Toyota and Lexus vehicles do have an "underlying defect" that involves the design of the accelerator pedal and the driver's foot well.
Toyota's misrepresentations led NHTSA to issue a rare (and sharply worded) rebuke:
"Safety is the No. 1 priority for NHTSA and this is why officials are working with Toyota to find the right way to fix this very dangerous problem," the statement said. "This matter is not closed until Toyota has effectively addressed the defect by providing a suitable vehicle-based solution."
Toyota – with its documented history of attempted safety problem cover-ups – has changed its story on sudden acceleration a number of times.
(1) Toyota first denied there was ever a problem. Instead, Toyota blamed its owners and drivers.
(2) Toyota acknowledged there might be a problem, but again blamed its drivers for installing incompatible after-market floor mats.
(3) Toyota acknowledged that sudden acceleration could be caused by original equipment floor mats and instructed owners and drivers to place the floor mats in the trunk.
(4) Toyota acknowledged the need for – but as of now, has not yet implemented – a smart-brake throttle override system. This critical safety system has been utilized in other vehicles for years, but Toyota made a conscious decision to not incorporate this safety feature into its own vehicles.
(5) As more Toyota sudden acceleration events occur, the company will be forced to acknowledge this problem is wide-spread and not limited to floor mats or mechanical wear. There is very likely a problem in the electronic throttle control software used in Toyota vehicles.
Toyota needs to quit dithering and finally fix this problem once and for all. Why has Toyota gotten away with ignoring this problem for years. Why has Toyota gotten away with attempting to place the blame for these sudden acceleration events on the very people that Toyota injured and killed? If you or I engaged in conduct that we knew would injure or kill innocent people, wouldn't be held accountable? Wouldn't there be public outrage?
Where is the outrage at Toyota's despicable conduct? This news story has played out over a several months as Toyota grudgingly admits more and more about this deadly problem.
It is clear the government regulators have dropped the ball in making sure that these vehicles were safe. It was only after outstanding investigative journalism by organizations such as the Los Angeles Times, ABC News, Consumer Reports and independent safety experts like Sean Kane that Toyota even acknowledged any problem at all.
Toyota needs to do more to ensure that the vehicles it puts on American highways are safe. Safety regulators at NHTSA need to be more independent from the car makers they oversee and need to make sure they do not ignore warning signs.
You can learn more about Toyota's dangerous sudden acceleration defect at our auto safety blog or by visiting our web site.
Learn more and become a fan of Langdon & Emison on Facebook.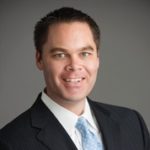 Brett Emison is currently a partner at Langdon & Emison, a firm dedicated to helping injured victims across the country from their primary office near Kansas City. Mainly focusing on catastrophic injury and death cases as well as complex mass tort and dangerous drug cases, Mr. Emison often deals with automotive defects, automobile crashes, railroad crossing accidents (train accidents), trucking accidents, dangerous and defective drugs, defective medical devices.