The New York Times and ABC News are reporting that the matter of the Toyota sudden acceleration problem is not yet resolved. In fact, according to the New York Times, Toyota's recent press release was not intended to suggest that Toyota had been cleared of a safety defect.
Toyota said on Tuesday that a press release it issued on Monday was not intended to give the impression that the National Highway Traffic Safety Administration had cleared 3.8 million of its vehicles of having an unintended acceleration defect.

Indeed, the federal agency said it was still investigating the exact cause of the acceleration problem.

***

[Toyota's] wording is subtle, but it could give the impression that the safety agency had found no safety defect beyond errant floor mats. Some news articles certainly interpreted the release that way and reported that the mats were the only problem. But Karen Aldana, a spokeswoman for N.H.T.S.A., said the agency was still exploring other issues, including the design of the gas pedal and the vehicle's floor pan.

"It goes beyond the floor mats," Ms. Aldana said.

Toyota's release comes as ABC's "World News with Charles Gibson" and "Nightline" were preparing to air an investigation tonight into the acceleration problem, including owners who insist that floor mats were not the problem. (Here's an ABC/Consumer Reports video on what to do if your car experiences unintended acceleration.)
According to the Times — the bottom line is this: unsecured floor mats can jam the accelerator, but there may be further problems unrelated to the floor mats. NHTSA is still investigating.
ABC News performed its own investigation:
In a statement this afternoon, the Department of Transportation and the National Highway Safety Administration said, "This matter is not closed until Toyota has effectively addressed the vehicle defect by providing a suitable remedy."
ABC reported statistics from safety expert, Sean Kane, that in the last 10 years, more than 2,000 Toyota owners have reported their cars surged out of control at high speeds.
The Detroit Free Press has also reported on Toyota's auto defect. The Free Press reported that federal safety regulators received more than 300 complaints from Toyota owners about the sudden acceleration problem. Not all of the owners believe the floor mats were the problem. Grover and Barbara Walton experienced sudden acceleration in their Toyota Prius without any interference from the floor mat.
It all started when, after slowing down through a small coastal town, Walton said he hit the resume-acceleration button on his cruise control.

"All of a sudden, we were flying and I hadn't touched the pedal," said Grover, a retired property manager.

He said he hit the brakes, which slowed the car. But when Walton released the brake pedal, he said his Prius surged again.

"Before my husband could safely get the car off the road, he had ridden the brakes so hard to avoid an accident that flames were coming from behind both front wheels where the brakes had caught fire," Barbara Walton said.
The National Highway Traffic Safety Administration ("NHTSA") has continued to emphasize that its decisions do not consitute a finding that a safety defect does not exist.
"Removal of the mats is simply an interim measure," said NHTSA spokeswoman Karen Aldana. "NHTSA will be discussing with Toyota what the appropriate vehicle remedy or remedies will be."
All auto defects are troubling, but Toyota's sudden acceleration problem is a particulary frightening safety defect. According to reports, this defect can strike without warning — catching even the most careful driver off guard. With the engine racing out of control, it can be very difficult — or even impossible — to stop the vehicle. The excessive braking required to slow the vehicle in this dangerous situation can lead to "brake fade", which results in decreased brake effectiveness and can quickly lead to complete brake failure. Drivers could easily be caught in a situation where the engine is racing at full speed and their brakes are complete useless.
You can learn more about the Toyota and Lexus sudden acceleration problem at two recent blog posts:
Safety Group Responds to Toyota On Sudden Acceleration Defect
Toyota Has More Troubles Than Just Sudden Acceleration
You can also visit our auto product defect blog or visit our web site to learn more.
Learn more and become a fan of Langdon & Emison on Facebook.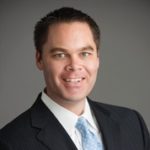 Brett Emison is currently a partner at Langdon & Emison, a firm dedicated to helping injured victims across the country from their primary office near Kansas City. Mainly focusing on catastrophic injury and death cases as well as complex mass tort and dangerous drug cases, Mr. Emison often deals with automotive defects, automobile crashes, railroad crossing accidents (train accidents), trucking accidents, dangerous and defective drugs, defective medical devices.