Toyota's recall and auto defect woes extended yesterday to include a newly discovered defect with Toyota Prius brakes. The National Highway Traffic Safety Administration told the Associated Press that it has received 124 reports from Toyota owners and drivers, including reports of four crashes. Customers allege momentary loss of braking capacity while traveling over uneven roads, potholes or bumps.
Toyota acknowledge the Prius brake problem while reporting a $1.7 billion profit for its October through December quarter.
Visit msnbc.com for breaking news, world news, and news about the economy
TOKYO (AP) — Toyota acknowledged that is has begun fixing problems with the brakes in its prized Prius, but remains undecided about a recall, adding to the catalog of safety woes – and muddled responses – at the Japanese automaker.

Toyota Motor Corp., already reeling from massive global recalls involving faulty gas pedals in other cars and trucks, said Thursday that Prius models sold since late last month, including those shipped overseas, had the problem with the antilock brake system corrected.

But that still leaves the potential flaw in Priuses sold in Japan and overseas before late January. And while Japan's transport minister urged Toyota to consider a recall of the Prius and said he is ordering an investigation into the brake problem, Toyota executive Hiroyuki Yokoyama said the company hasn't yet decided if a recall is necessary.

The U.S. Transportation Department said Thursday it has opened an investigation into brake problems in the 2010 model year Prius.

The National Highway Traffic Safety Administration told The Associated Press it has received 124 reports from consumers, including four reports of crashes. The investigation will look into allegations of momentary loss of braking capability while traveling over uneven road surfaces, potholes or bumps.

Toyota acknowledged the brake problem while reporting a $1.7 billion profit for its October-December quarter.

***

The flaw, which requires a software programming change to fix, makes the brakes momentarily unresponsive. Toyota was checking if there were reports of similar problems with other hybrid models though they use a different braking system from the Prius.
It is becoming more and more apparent that Toyota sacrificed quality and safety in its quest for market share and the almighty dollar. Toyota needs to be held accountable for putting profits over safety and market share over the lives of its customers.
Learn more and become a fan of Langdon & Emison on Facebook.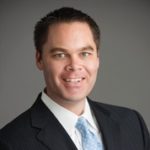 Brett Emison is currently a partner at Langdon & Emison, a firm dedicated to helping injured victims across the country from their primary office near Kansas City. Mainly focusing on catastrophic injury and death cases as well as complex mass tort and dangerous drug cases, Mr. Emison often deals with automotive defects, automobile crashes, railroad crossing accidents (train accidents), trucking accidents, dangerous and defective drugs, defective medical devices.