You knew it would come to this, didn't you?
Toyota has denied that its electronics contributed to the sudden acceleration problem for years. Since last year, safety experts across the country have pointed to Toyota's electronic throttles as a cause of the unintended acceleration problem. The conclusion by these experts has been bolstered by continuing acceleration problems, even after vehicles already recalled (some vehicles having had multiple recall repairs) are still experiencing sudden acceleration problems.
Toyota has long insisted that it was impossible for its electronics to contribute to cause sudden acceleration. Toyota's insistence was shattered when Professor David Gilbert affirmatively demonstrated that he could introduce a short circuit and recreate the sudden acceleration problem without activating a fault in the vehicle computer and without trigger what Toyota had called its "failsafe" protection. Professor Gilbert's results were critical in demonstrating that Toyota's electronics could fail in ways that Toyota had continuously denied. Jim Lentz, the executive in charge at Toyota USA, confirmed in sworn congressional testimony that Toyota's hired guns at Exponent were able to reproduce Professor Gilbert's results. At the hearing, Toyota executives went so far as to offer Professor Gilbert a job in helping to analyze the sudden acceleration problem.
Now, however, Toyota's gloves are off. Toyota spent most of last weekend attacking Professor Gilbert – going so far as to force Toyota employees to resign from boards at Professor Gilbert's University in order to keep Professor Gilbert from continuing his work – and insinuating that Professor Gilbert's results were biased because he received $1,800 for his work in developing the test. This even though Toyota has promised its consultants at Exponent an "unlimited budget" for its test. The critical distinction now is that Toyota has direct Exponent to develop tests to refute Prof. Gilbert's results — that is, Toyota is designing (rigging) tests to show that electronics are not a cause of sudden acceleration rather than designing tests to answer if electronics can cause sudden acceleration.
The independent experts at Safety Research & Strategies have issued a response to Toyota's continued attacks:
Response to Toyota and Exponent Regarding Dr. David Gilbert's preliminary report "Toyota Throttle Control Investigation"

The purpose of Dr. David Gilbert's research study was to contribute to a better understanding of Electronic Throttle Control (ETC) system malfunctions and the failsafe detection capabilities of some Toyota vehicles equipped with ETC. His research primarily examined the failsafe detection capabilities of electrical circuitry, particularly, at the Accelerator Pedal Position Sensor (APPS) and the voltages and associated wiring circuits.

The most significant finding from Dr. Gilbert's preliminary study is that there are conditions in the Toyota and Lexus models tested in which the failsafe redundancy of electronic circuitry in the ETC can be lost – particularly in the APPS – without detecting an error code or employing a failsafe mode. Once the redundant failsafe is lost and it is not detected as an error, the vehicle is in an unsafe condition. The purpose for setting an error code and putting the vehicle into a failsafe mode is to protect the driver from any further potential scenarios in which the ETC behaves in a manner inconsistent with driver input.

Quite simply, Dr. Gilbert's findings prove that Toyota's assertion that its electronics are infallible is incorrect and they form the basis for further study of potential electronic failures that might lead to Sudden Unintended Acceleration.

Dr. Gilbert's findings further showed that once the failsafe is lost and undetected by the vehicle computer as an error, various scenarios can be introduced in which the Electronic Control Module (ECM) can read a wide-open throttle condition without any input from the driver, again without setting any error codes. Simply increasing the voltage to the APPS while in a compromised state can induce an uncommanded wide-open throttle condition, again resulting in no detectable codes. These scenarios can occur because the Toyota failsafe parameters are broad – the design allows a wide window of opportunity for problems to occur that are not seen as abnormal.

Prior to Dr. Gilbert's findings, Toyota consistently argued that its ETC design and failsafe systems were built with multiple redundancies and that the electronic throttle cannot malfunction without its diagnostic system catching the error and employing one of four failsafe modes. In response to NHTSA the company flatly rejected the very concept of unintended acceleration stating:

"With regard to allegations of unintended acceleration, Toyota does not believe that uncontrollable acceleration can occur without the driver applying the accelerator pedal … If an abnormal condition occurs, such as the ETC sending the signal to the throttle body to open the throttle without applying the accelerator pedal due to a failure of a component or a malfunction of the system, or if the throttle simply were to open on its own, the system goes into failsafe mode."

These findings provide an important baseline for understanding a potential electronic root cause of unintended acceleration in Toyota vehicles. While Dr. Gilbert's testing demonstrates that vehicles can react to sensor errors in ways that appear consistent with consumer complaints of unintended acceleration, it will take additional research to determine whether there is a connection between the two.

Toyota, through their outside experts at Exponent Failure Analysis Associates, claim that the scenario Dr. Gilbert describes in his report "would be highly unlikely to occur naturally" and that other makes and models responded in a similar manner. Exponent goes on to claim, "[T]hese findings illustrate the artificial nature of Dr. Gilbert's demonstration and its inability to explain reported incidents of SUA."

In general, Exponent's report mischaracterizes Dr. Gilbert's findings, but it does validate his primary findings – Toyota's failsafe system does not always detect critical errors or go into failsafe mode as the company has claimed. Further, once in this non-failsafe mode the introduction of a voltage spike can cause wide-open-throttle without driver input and again, undetected as an error.

Dr. Gilbert's preliminary findings, which were detailed to Toyota technical staff a week before the Congressional hearings, are a step toward better understanding areas for further study.

According to Safety Research & Strategies president, Sean Kane, "These preliminary findings are critical because they demonstrate that the Toyota's electronics can fail to detect significant errors – including uncommanded wide-open-throttle. This serves as a bookend – the other bookend is the consumer complaints which continue to allege uncommanded wide-open-throttle and subsequent inspections by Toyota find no error codes. Whether they are connected still needs to be determined."
More on Professor Gilbert's testing from the Los Angeles Times:
Gilbert, an assistant professor of automotive technology at Southern Illinois University, presented [his] study to Congress last month. His report concluded that a wiring malfunction could cause Toyota vehicles to accelerate wildly, something the company had steadfastly denied.

"Engineers try to do their best to make sure things don't go wrong," Gilbert said. "Sometimes even the best engineers don't think of all the possibilities."

***

Unbowed, Gilbert contends that everything from vibrations to temperature extremes can cause automotive electronics to go haywire — outside the testing grounds.

"I've seen a number of these over the years," he said. "You really don't know how they fail, but they can, and it might be a random occurrence."

Purposely shorting throttle control sensors, Gilbert was able not only to induce unintended acceleration, but also to show that the onboard computer was unable to detect the malfunction, preventing both failsafe corrections and a "black-box" recording of the fault. Toyota has consistently argued that the electronic throttle control system could not cause unintended acceleration without setting off an error code.

"What I did was show that there could be a fault in the electrical system — in the sensors or within the electronic throttle control system — that could be undetected," Gilbert said. "And that's what I testified to in Congress."

Gilbert's study was commissioned by Safety Research & Strategies, a Massachusetts automotive advocacy group that had identified 3,306 total unintended acceleration incidents involving Toyota vehicles since 1999, resulting in 1,159 crashes, 469 injuries and 39 deaths.

***

More than 8-million Toyotas have been recalled worldwide since last fall, but critics say the two mechanical fixes — new floor mats and a redesigned gas pedal — are insufficient to explain thousands of cases of unintended acceleration over the last decade, coinciding with industry-wide adoption of electronic throttle controls.

Bolstering that claim, more than 60 drivers have reported sudden-acceleration incidents after their recalled cars were repaired by Toyota, according to data released last week by the National Highway Traffic Safety Administration.

Declining to speculate whether the problem was unique to Toyota, Gilbert said the electronic throttle control was "a place to start" for the ongoing reports of unintended acceleration. Although brake overrides and other proposed failsafe measures may help, he said Toyota engineers needed to find an electrical solution to ultimately rectify the problem. What that might be, he said, was beyond him.

"I diagnose problems. That's what I do," he said. "I don't design these things."
Why is Toyota more focused on refuting Professor Gilbert's testing than figuring out what is actually causing the Toyota sudden acceleration problem?
This is just one more example of Toyota's well-documented history of attempted cover-ups of safety problems. Throughout the sudden acceleration time line, one thing has been consistent: Toyota has consistently misled the public about the nature and severity of the Toyota sudden acceleration problem. When given the opportunity to come forward with information, Toyota has chosen lie after lie after lie.
The Detroit Free Press has documented how Toyota has stonewalled the investigation of these problems since at least 2003. Now, Toyota has said its own data recorders are not reliable. What are these black boxes saying that has Toyota withholding this evidence?
After dragging its feet and being called "safety deaf" on the sudden acceleration recall, Toyota did it again when Toyota knew of the problems with its Prius brakes long before warning its drivers, customers and innocent motorists.
It is time that Toyota is finally held accountable for putting profits over safety and for putting money ahead of human life.
You can learn more at our safety blog and become a fan of Langdon & Emison on Facebook.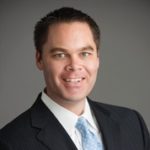 Brett Emison is currently a partner at Langdon & Emison, a firm dedicated to helping injured victims across the country from their primary office near Kansas City. Mainly focusing on catastrophic injury and death cases as well as complex mass tort and dangerous drug cases, Mr. Emison often deals with automotive defects, automobile crashes, railroad crossing accidents (train accidents), trucking accidents, dangerous and defective drugs, defective medical devices.