I've been saying it for months and reported it here again yesterday: Toyota's recall fixes are not working. Now, the post-recall sudden acceleration complaints keep growing.
According to the New York Times, the National Highway Traffic Safety Administration ("NHTSA") is investigating the continued accleration problem in vehicles that have already had the recall fixes.
Federal safety regulators said on Thursday that they were investigating cases of unintended acceleration in Toyotas that have already been repaired as the number of such reports grew to 60.

The National Highway Traffic Safety Administration said it could order Toyota to come up with a new remedy if it determined that the ones it was using were not effective.

***

The new complaints were filed with the safety agency, which said that it was contacting all of the new complainants and that it was asking Toyota to forward any reports of postrepair problems it receives.

"We are determined to get to the bottom of this," David Strickland, the agency's administrator, said in a statement.
Despite continuing acceleration problems — even after recall fixes — Toyota continues to deny that its electronics play any role in the sudden acceleration problem.
In fact, Toyota has gone to great lengths to dispute the findings of an electrical engineering professor's test the recreated Toyota's sudden acceleration problem by introducing a short circuit in the electronic throttle controls. After Toyota executives that Toyota's own paid consultants could recreate Professor Gilbert's test, Toyota is now criticizing the test has gone so far as to have Toyota employees resign positions on an advisory panel at Southern Illinois University where Professor Gilbert teaches.
According to Business Week, two Toyota employees resigned from the board with identical two-paragraph letters.
The identical two-paragraph letters, on Toyota stationery, said the executives were resigning "in view of recent events."

"In addition, Toyota strongly recommends that Southern Illinois University cooperate with the National Highway Traffic Safety Administration and promptly respond to any requests that relate to any of the Toyota or Lexus vehicles worked on by Professor Gilbert," the executives said in the letters.
So, this independent professor recreates a problem that Toyota has denied for more than five years and then Toyota retaliates against the University where Professor Gilbert teaches?
This is just one more example of Toyota's well-documented history of attempted cover-ups of safety problems. Throughout the sudden acceleration time line, one thing has been consistent: Toyota has consistently misled the public about the nature and severity of the Toyota sudden acceleration problem. When given the opportunity to come forward with information, Toyota has chosen lie after lie after lie.
The Detroit Free Press has documented how Toyota has stonewalled the investigation of these problems since at least 2003. Now, Toyota has said its own data recorders are not reliable. What are these black boxes saying that has Toyota withholding this evidence?
After dragging its feet and being called "safety deaf" on the sudden acceleration recall, Toyota did it again when Toyota knew of the problems with its Prius brakes long before warning its drivers, customers and innocent motorists.
It is time that Toyota is finally held accountable for putting profits over safety and for putting money ahead of human life.
You can learn more at our safety blog and become a fan of Langdon & Emison on Facebook.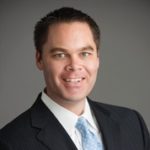 Brett Emison is currently a partner at Langdon & Emison, a firm dedicated to helping injured victims across the country from their primary office near Kansas City. Mainly focusing on catastrophic injury and death cases as well as complex mass tort and dangerous drug cases, Mr. Emison often deals with automotive defects, automobile crashes, railroad crossing accidents (train accidents), trucking accidents, dangerous and defective drugs, defective medical devices.