As Congress prepares to hold a committee hearing on the Toyota sudden acceleration recalls this week, some news outlets openly question whether Toyota's influence peddling and lobbying may offer some protection. Will Toyota's friends in high places pull some punches?
Toyota's lobbying spending in Washington has risen as its U.S. sales have. Toyota spent $5 million last year lobbying on such issues as industry regulation, energy, labor laws, patents, trade, taxes and government contracting. That's more than five times what it spent a decade earlier, when one of its lobbying reports acknowledged that its mission included "reducing unnecessary regulations." It is active in several trade associations that lobby, including the National Association of Manufacturers.

Its Washington team is well connected.
CBS News affiliate, KCTV-5, notes that the Senate's lead Toyota investigator, Jay Rockefeller, credits himself with lobbying Toyota to build a factory in his state. David Strickland, the head of the National Highway Traffic Safety Administration worked for eight years on Rockefeller's committee as a lawyer and senior staffer.
Toyota's US headquarters are located in California Representative Jane Harmon's district. Rep. Harman and her husband held at least $115,000 in Toyota stock as of her most recent financial disclosure statement. Harman's company – Harman International Industries – sells vehicle audio and entertainment systems to Toyota.
Several other lawmakers on investigating committees have ties to Toyota, including Senators and Representatives from Missouri, Texas, Mississippi, Michigan, Indiana and Kentucky.
Congressional ties to Toyota are bipartisan – several Republicans have also spoken of Toyota's importance to their states.
"Kentucky is still reaping the rewards of its 20-year partnership with Toyota, and we hope to continue to do so for years to come," Senate Republican leader Mitch McConnell of Kentucky said in marking the 2006 anniversary of a Toyota plant there.

***

"Words cannot express the generosity that Toyota has shown Kentucky through industry job opportunities and community service," Sen. Jim Bunning, R-Ky., said in a 2006 Senate speech.
Let's hope our representatives continue to put the safety and lives of their constituents ahead of Toyota's massive lobbying efforts. This deadly safety problem should be taken seriously by those who swore an oath to represent the American people, not foreign corporations.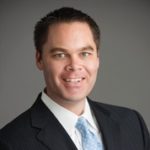 Brett Emison is currently a partner at Langdon & Emison, a firm dedicated to helping injured victims across the country from their primary office near Kansas City. Mainly focusing on catastrophic injury and death cases as well as complex mass tort and dangerous drug cases, Mr. Emison often deals with automotive defects, automobile crashes, railroad crossing accidents (train accidents), trucking accidents, dangerous and defective drugs, defective medical devices.