Reuters and ABC News have reported that a former Toyota lawyer has accused the company of having a culture of hypocrisy and deception when it comes to safety.
Dimitrios Biller was a product liability attorney for Toyota from 2003 until 2007. He is battling Toyota over thousands of documents he says Toyota improperly withheld from courts and the US government.
Biller worked at Toyota defending the company in product liability cases from April 2003 until September 2007 and alleges the company systematically hid evidence that would have led to costly trials in the United States.

"This is a company that doesn't have any respect for the laws in the United States," Biller said in a telephone interview. "This is a company that has no qualms about violating court orders, concealing or destroying evidence."

"The evidence involved would have allowed plaintiffs to take their cases to trial," he added. "This was all done in the interest of saving money."

Biller filed suit against Toyota in July 2009 and the case centers on some 6,000 internal documents in his possession.

"It's all a question of hubris. The key issue is not just that they think they are untouchable, they think our laws don't apply for them."

"That's not just me saying that," he added. "The documents I have say that, the documents I have prove that."
Biller told ABC News that Toyota's culture of hypocrisy and deception included hiding evidence, concealing evidence and destroying evidence. He said that Toyota had no respect for the US legal system and Toyota did not believe they had to abide by our laws.
Mr. Biller's account seems corroborate several media reports documenting Toyota's checkered safety record and history of attempted safety problem cover-ups.
I have been chronicling Toyota's many ongoing problems here for months. I continue to be appalled by Toyota's conduct.
Toyota denied there was any accelerator problem for more than five years. Even after a documented sudden acceleration crash that killed four people, Toyota continued to make "inaccurate and misleading" statements about its accelerator defect.
Toyota finally (but reluctantly) acknowledged the problem and issued a massive recall of its vehicles. However, many independent safety experts said Toyota's recall did not go far enough. Even Time magazine said Toyota's recall was not sufficient and would not end the sudden acceleration problem. Consumer Reports found that Toyota had far more sudden acceleration events than any other automaker. Sean Kane — an independent safety expert with Safety Research & Strategies — has identified more than 2,200 separate Toyota sudden acceleration events.
How has Toyota gotten away with such egregious conduct for so long? Are there two sets of rules in this country — one set for powerful corporations and one set for regular people like you and me?
Could you or I get away with such conduct? Why do we continually let giant corporations get away with hurting or killing the very people that buy their products. It is time we hold car makers and other corporations accountable for their conduct. It is time every one — rich, poor, old, young — plays under the same set of rules.
You can learn more about Toyota's dangerous sudden acceleration defect at our auto safety blog or by visiting our web site.
Learn more and become a fan of Langdon & Emison on Facebook.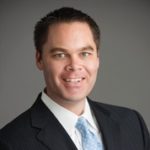 Brett Emison is currently a partner at Langdon & Emison, a firm dedicated to helping injured victims across the country from their primary office near Kansas City. Mainly focusing on catastrophic injury and death cases as well as complex mass tort and dangerous drug cases, Mr. Emison often deals with automotive defects, automobile crashes, railroad crossing accidents (train accidents), trucking accidents, dangerous and defective drugs, defective medical devices.