Several news sources, including CNN and Bloomberg News have reported that Toyota will incorporate a brake override system (sometimes referred to as a "smart brake" or "smart pedal" system) in its new vehicles by next year. That puts Toyota only 15 years behind the curve.
As CNN said, the brake override is the fix Toyota should have had all along.
NEW YORK (CNNMoney) — There's one safety feature that Toyota could have had in its cars for years that would have stopped many, perhaps even most, cases of unintended acceleration — it's called 'brake override.'

Toyota's has been saying for several weeks that it will add the feature to all of its new cars, and singled out the technology again at a press conference in Japan Wednesday.

Brake override — or "smart throttle" — is a software algorithm that acts as a tie-breaker between the gas pedal and the brake pedal. Once you step on the brakes, even if the gas pedal is pressed down at the same time, the car assumes you no longer want to accelerate.

The car acts as if you've stepped off gas, dropping the engine speed to idle. A driver could easily stop a car even if the gas pedal were pinned down down to the floor.

"There's an implausibility going on there, so we defer to the brakes," said Rob Moran, a spokesman for Mercedes-Benz, one carmaker that already uses this technology on all of its cars.

Volkswagen also uses this technology on all of its cars, including Audi models, and Chrysler Group uses it on all of its Chrysler, Dodge and Jeep vehicles.
Since Toyota's first recall announcement, I have called on Toyota to implement smart brake technology that would override an out-of-control gas pedal or throttle. Smart brake technology has been available for than 15 years. This safety feature is critical in Toyota vehicles because the brakes are not sufficiently robust to stop a Toyota that is accelerating out of control, as Consumer Reports has demonstrated.
Several weeks ago, USA Today reported that smart brake or smart pedal technology has been used by other car makers for more than a decade and would have cost less than $1 per vehicle to design and implement.
Inexpensive technology used for more than 15 years in some European cars could have prevented crashes caused by stuck gas pedals in Toyota vehicles.

A brake-override system or "smart pedals" can slow a vehicle even if a gas pedal sticks or if it's depressed by a driver at the wrong time. The system works simply: When brakes are pressed at the same time a gas pedal is engaged, the electronic signal propelling the car is interrupted, and the car automatically is slowed to idle.

***

The technology is on all Mercedes-Benz, BMW, Nissan, Infiniti, Audi and Volkswagen models. U.S. automakers, Volvo and Honda are among those without the system. [Author's Note: they system is also available in Chrysler vehicles.]

Most automakers would face about $1 million in development costs — typically, less than $1 a vehicle for new cars — to add the feature during production, three auto safety engineers say. They spoke with USA TODAY on the condition of anonymity because development costs are not publicly disclosed. Such a sum is a pittance in the auto world, where companies frequently build dozens of $500,000 preproduction vehicles before one is sold.
Other manufacturers have provided the "smart brake" system for years. This system overrides the throttle input when the brake is applied and makes sure that the car is able to stop. Toyota refused to provide this critical safety feature for years despite the ongoing sudden acceleration problems.
Why did Toyota refuse to utilize this critical safety device? Was $1 too much to spend to ensure that innocent drivers wouldn't be injured or killed by runaway vehicles? Was it simply easier to "blame the driver" and call the problem "driver error" rather than acknowledge this serious safety defect?
Amid reports that Toyota may recall additional Corolla vehicles for a dangerous steering problem and reports that Toyota's has recalled more than 10 million vehicles because of deadly sudden acceleration problems or braking problems, more and more reports are focused on Toyota's culture of secrecy and deception. Was Toyota's focus on profits and market share at the expense of safety?
Both Toyota and NHTSA have come under increased scrutiny after the public learned that Toyota hired NHTSA investigators away from the agency and then used those same investigators to halt NHTSA investigations into Toyota's sudden acceleration problems. Thankfully, NHTSA now appears to be doing more.
Safety experts had also hoped that Toyota's "black box" data recorders might shed light on the sudden acceleration and braking problems. However, Toyota has said its own data recorders are not reliable.
What are these black boxes saying that has Toyota withholding this evidence. If these black boxes said that drivers were hitting the gas pedal instead of the brake, you know Toyota would be holding these black boxes up in front of every television camera and microphone in the country. What else is Toyota covering up?
This is just the most recent example of Toyota's well-documented history of safety-problem cover-ups. As I have documented here for the last several months, Toyota has known about — and ignored — its sudden acceleration problem for more than five years. Instead of acknowledging and repairing this widespread defect, Toyota waited years to acknowledge the defect and instead blamed its own customers.
After dragging its feet and being called "safety deaf" on the sudden acceleration recall, Toyota did it again when Toyota knew of the problems with its Prius brakes long before warning its drivers, customers and innocent motorists. Not only are the multiple Toyota recalls hurting consumers, they are hurting rental car companies as well.
At least four independent safety experts separately concluded that Toyota doesn't really know what causes its sudden unintended acceleration problem and, therefore, doesn't really know how to fix it. Toyota has continued to ignore electrical problems and electromagnetic interference as a cause of sudden acceleration. However, safety experts identified electromagnetic interference as a cause several years ago.
How has Toyota gotten away with such egregious conduct for so long? Are there two sets of rules in this country — one set for powerful corporations and one set for regular people like you and me?
You can learn more at our safety blog and become a fan of Langdon & Emison on Facebook.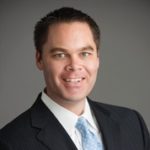 Brett Emison is currently a partner at Langdon & Emison, a firm dedicated to helping injured victims across the country from their primary office near Kansas City. Mainly focusing on catastrophic injury and death cases as well as complex mass tort and dangerous drug cases, Mr. Emison often deals with automotive defects, automobile crashes, railroad crossing accidents (train accidents), trucking accidents, dangerous and defective drugs, defective medical devices.