Would you pay a $16.4 million fine if you did nothing wrong? That, apparently, is what Toyota wants you to believe. According to the Los Angeles Times, Toyota has agreed to pay a record $16.4 million fine, but continues to deny it hid a deadly gas pedal defect that Toyota admits can cause sudden acceleration.
From NBC News:
Visit msnbc.com for breaking news, world news, and news about the economy
From The Associated Press:
(For those viewing this post on Facebook, please see the original post on kansascity.injuryboard.com for the video above.)
Fox News has confirmed the story.
The Los Angeles Times reports:
Toyota Motor Corp. agreed to pay a record $16.4-million fine for hiding safety defects related to sudden acceleration in 2.3-million vehicles Monday but at the same time denied that it broke any rules.

Regulators said Toyota failed to notify the National Highway Traffic Safety Administration for at least four months after learning that the accelerator pedals in some of its vehicles could stick and cause unintended acceleration. Under federal law, automakers are required to disclose defects within five business days.

"By failing to report known safety problems as it is required to do under the law, Toyota put consumers at risk," said U.S. Transportation Secretary Ray LaHood.

"I am pleased that Toyota has accepted responsibility for violating its legal obligations to report any defects promptly. We are continuing to investigate whether the company has lived up to all its disclosure obligations," he said.
As shown above, it is clear that federal safety regulators believe that Toyota's action to pay the record $16.4 million fine shows that Toyota has acknowledged its wrongdoing in attempting to hide the dangerous sudden acceleration and "sticky" gas pedal problem from US safety regulators and the American public… even while Toyota was already fixing the problem in Europe and Russia.
Toyota, however, still wants you to believe that it did nothing wrong:
We agreed to this settlement in order to avoid a protracted dispute and possible litigation, as well as to allow us to move forward fully focused on the steps to strengthen our quality assurance operations," Toyota said in a statement.

The automaker said it "regretted" that the National Highway Traffic Safety Administration "tentatively concluded that they should seek a civil penalty. Toyota denies NHTSA's allegation that it violated the Safety Act or its implementing regulations."

"We believe we made a good faith effort to investigate this condition and develop an appropriate counter-measure. We have acknowledged that we could have done a better job of sharing relevant information within our global operations and outside the company, but we did not try to hide a defect to avoid dealing with a safety problem," the company said.
Toyota still wants you to believe what it tells you rather than believe what it actually does. Does Toyota think the American public is stupid? How can Toyota make so many claims that are demonstrably false? Why has Toyota chosen lie after lie after lie?
Maybe Toyota chose to pay the record $16.4 million fine because that's not all that much money to Toyota.
Ignoring the fact that Toyota knowingly hid a safety defect that killed people, let's look at the fine from a purely financial viewpoint. According to US News, Toyota made $43 billion in three years from 2006 to 2008. $16.4 million is 0.038% of Toyota's net profit during those three years. During those three years, Toyota earned an average profit of $14.333 billion per year. Toyota's "record fine" amounts to 0.11% of Toyota's average annual profit — just barely more than one-tenth of one percent.

To date, there have been more than 100 confirmed sudden acceleration deaths. Even if there are only 100 — the $16.4 million fine amounts to $164,000 per death. What's your life worth? Is it worth more than $164,000? What about your spouse's life? What about your parents? What about your children's lives? Do you think it's ok for an auto company like Toyota to hide a known safety defect because it only has to pay $164,000 for every person it kills?
It looks like the "record fine" is more like a slap on the wrist to Toyota.
Throughout the sudden acceleration time line, one thing has been consistent: Toyota has consistently misled the public about the nature and severity of the Toyota sudden acceleration problem. When given the opportunity to come forward with information, Toyota has chosen lie after lie after lie.
You can view the time line of Toyota's checkered safety history here.
Toyota has a well-documented history of attempted cover-ups of safety problems. The Detroit Free Press has documented how Toyota has stonewalled the investigation of these problems since at least 2003.
After dragging its feet and being called "safety deaf" on the sudden acceleration recall, Toyota did it again when Toyota knew of the problems with its Prius brakes long before warning its drivers, customers and innocent motorists. Not only are the multiple Toyota recalls hurting consumers, they are hurting rental car companies as well.
Toyota has even said its own data recorders are not reliable. What are these black boxes saying that has Toyota withholding this evidence? If these black boxes said that drivers were hitting the gas pedal instead of the brake, you know Toyota would be holding these black boxes up in front of every television camera and microphone in the country. What else is Toyota covering up?
It's time that the public finally hold Toyota accountable for putting profits over safety and money over lives.
You can learn more about the Toyota sudden acceleration problem at our safety blog and become a fan of Langdon & Emison on Facebook.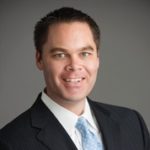 Brett Emison is currently a partner at Langdon & Emison, a firm dedicated to helping injured victims across the country from their primary office near Kansas City. Mainly focusing on catastrophic injury and death cases as well as complex mass tort and dangerous drug cases, Mr. Emison often deals with automotive defects, automobile crashes, railroad crossing accidents (train accidents), trucking accidents, dangerous and defective drugs, defective medical devices.