After refusing to come to the United States and represent his company before Congress, Toyota's president, Akio Toyoda, has had a change of heart and will testify before a congressional committee next week, according to several sources including NBC and the Detroit News.
From the Detroit News:
Washington – Toyota Motor Corp.'s global president Akio Toyoda will testify before Congress next week on the company's recall of more than 8 million vehicles worldwide.

"I look forward to speaking directly with Congress and the American people," Toyoda, 53, the grandson of the company's founder, said in a statement released this evening.

David Cole, chairman of the Center for Automotive Research in Ann Arbor, questions sending Toyoda.

"This is like throwing someone to the wolves," Cole said, acknowledging that Toyota has few choices. "They felt there was no option but to send him but it's a very dangerous situation. The objective of Congress is to make him look like a fool. They want to look like grand wizards of Washington by really being tough."

Towns and ranking member Rep. Darrell Issa, R-Calif., also issued a subpoena today for "all documents relating to Toyota motor vehicle safety and Toyota's handling of alleged motor vehicle defects and related litigation" in the possession of Dimitrios Biller, who was the National Managing Counsel for Toyota's American operation from 2003-07.

"The only way we can ensure that the safety needs of American drivers are being met is to examine, in a bipartisan fashion, exactly who knew what and when, and if appropriate and immediate action was taken to mitigate any danger to the American public," the pair said in a statement.

Biller has accused Toyota of hiding "evidence of safety defects from consumers and regulators, and fostered a culture of hypocrisy and deceit," the committee said.

Biller has claimed that his accusations are verifiable, based on documents in his possession.

***

The Detroit News has learned that Toyota's lead witness at the first hearing — the Energy and Commerce Committee's Tuesday hearing will be Jim Lentz, who is president and chief operating officer of Toyota Motor Sales, and who has been Toyota's public face in the United States recently.

The only other witness at the hearing will be National Highway Traffic Safety Administration chief David Strickland.
Toyoda's decision to testify before Congress comes on the heals of Toyota's global recall of more than 10 million vehicles because of deadly sudden acceleration problems or braking problems. Most recently, there has been speculation that Toyota will recall hundreds of thousands of Corolla models because of power steering problems.
It will be interesting to see what Congress can uncover with its subpoena power. As I have documented here for the last several months, Toyota has known about — and ignored — its sudden acceleration problem for more than five years. Instead of acknowledging and repairing this widespread defect, Toyota waited years to acknowledge the defect and instead blamed its own customers.
After dragging its feet and being called "safety deaf" on the sudden acceleration recall, Toyota did it again when Toyota knew of the problems with its Prius brakes long before warning its drivers, customers and innocent motorists. Not only are the multiple Toyota recalls hurting consumers, they are hurting rental car companies as well.
Now, Toyota has said its own data recorders are not reliable. What are these black boxes saying that has Toyota withholding this evidence. If these black boxes said that drivers were hitting the gas pedal instead of the brake, you know Toyota would be holding these black boxes up in front of every television camera and microphone in the country. What else is Toyota covering up?
At least four independent safety experts separately concluded that Toyota doesn't really know what causes its sudden unintended acceleration problem and, therefore, doesn't really know how to fix it. Toyota has continued to ignore electrical problems and electromagnetic interference as a cause of sudden acceleration. However, safety experts identified electromagnetic interference as a cause several years ago.
You can learn more at our safety blog and become a fan of Langdon & Emison on Facebook.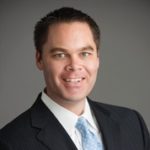 Brett Emison is currently a partner at Langdon & Emison, a firm dedicated to helping injured victims across the country from their primary office near Kansas City. Mainly focusing on catastrophic injury and death cases as well as complex mass tort and dangerous drug cases, Mr. Emison often deals with automotive defects, automobile crashes, railroad crossing accidents (train accidents), trucking accidents, dangerous and defective drugs, defective medical devices.