News outlets around the world, including the Associated Press, Time Magazine, Forbes, US News & World Report and BusinessWeek have reported that US government safety regulators have hit Toyota with a record find of $16.4 million — the maximum civil penalty allowed — after safety regulators confirmed what I have been saying for months: Toyota hid a dangerous defect from the public and safety regulators.
From ABC News:
From NBC News:
Fox News also reported this story. (I apologize, I could not get the video to embed, but you can view the video here).
From the Associated Press:
WASHINGTON — Already flooded with hundreds of private lawsuits, Toyota now faces a dilemma stemming from safety problems on several popular models: whether to accept a record $16.4 million fine that could be cast as an admission of wrongdoing, or fight the government at the cost of more bad publicity.

The Japanese automaker was weighing its options after the Transportation Department charged Monday that Toyota had hidden a "dangerous defect" and had failed to quickly alert regulators to the safety problems in such models as the best-selling Camry and Corolla. The company has two weeks to accept or contest the penalty.

The proposed fine is the most the government could levy, but further penalties are possible under continuing federal investigations.

***

In announcing the proposed fine, Transportation Secretary Ray LaHood said documents obtained from the automaker show that Toyota knew of the problem with the sticking gas pedals in late September but did not issue a recall until late January. The sticking pedals involved 2.3 million vehicles.

"We now have proof that Toyota failed to live up to its legal obligations," LaHood said in a statement. "Worse yet, they knowingly hid a dangerous defect for months from U.S. officials and did not take action to protect millions of drivers and their families."

For those reasons, LaHood said, the government is seeking a fine of $16.375 million, the maximum penalty possible.
Ned Douthat of Forbes believes Toyota should simply pay the fine and move on:
Now, Toyota is faced with the choice of contesting the fine in court or simply paying the fine in order to get the episode behind in. In comparison to the potentially lengthy and expensive legal battle, the nominal $16.4 million fine may be an attractive option. However, in paying the fine the prestige of the Toyota brand may be forever damaged, as they would be admitting fault in hiding a very serious safety issue in their vehicles and thus endangering millions of drivers. The number of incidences of stuck accelerators is still relatively small, but the recalls have affected some 8.5 million vehicles. Furthermore, if Toyota admits fault and accepts this fine, it may open the litigation flood gates to hundreds of class action and personal injury lawsuits related to the stuck accelerator issue.

Recently Toyota reported a 41% increase in March sales, as almost all automakers experienced better than expected sales thanks in part to improving weather. The Japanese automaker rolled out aggressive promotions in order to lure customers back in spite of the recalls, and it worked with Toyota nabbing 17.5% market share, up from 15.5% a year ago. These sales tallies certainly surprised us, as the safety concerns are still under investigation.

Weakness in the yen and stronger March sales have brought Toyota's stock back above $80 per share, the highest since the safety issues first dominated headlines back in January. However, we continue to believe that Toyota is Overvalued based on fundamentals. The stock currently trades above its historically normal price-to-cash earnings and price-to-sales levels. That being said, Toyota is just beginning to see the fallout from the destruction to their brand. As we noted when the news first broke, a safety recall is one thing for an automaker to deal with, but an organized cover-up is entirely different. The numbers of injured and dead are still relatively low compared to the number of vehicles affected, but public perception will be very difficult to overcome if any of them could have been avoided.

At this point, Toyota will likely have to deal with lower sales or margin-squeezing promotions, both of which are bad news for investors. In combination with using vast resources to fight legal and public relations battles, Toyota Motor may have some difficult quarters ahead, especially considering the less than attractive valuation to begin with.
US News & World Report believes the record fine is actually a good thing for Toyota:
Is $16.4 million a lot of money?

***

Sounds severe. But Toyota would be getting off cheap by paying the fine. In fact, it might be just what Toyota needs to put the recall nightmare behind it and start repairing the damage.

***

And besides—$16 million is peanuts for a company the size of Toyota. Last year, pharmaceutical giant Pfizer agreed to pay the government $2.3 billion in penalties—about 140 times as much as the Toyota fine—as punishment for fraudulent marketing.

***

From 2006 to 2008, Toyota earned about $43 billion, making it the most profitable big automaker by far. According to MarketWatch, Toyota has about $25 billion cash on hand, which is plenty to ride out the current crisis, along with 5 or 10 other crises.
Are you outraged that Toyota would attempt to hide a dangerous safety defect from the public and safety regulators for months? I am. I am deeply concerned that many in the mainstream media are not outraged.
Forbes is only worried how the fine will affect Toyota's stock price. US News believes Toyota is getting off easy with a slap on the wrist. Toyota is getting off easy.
To date, there have been more than 100 confirmed sudden acceleration deaths. Even if there are only 100 — the $16.4 million fine amounts to $164,000 per death. What's your life worth? Is it worth more than $164,000? What about your spouse's life? What about your parents? What about your children's lives? Do you think it's ok for an auto company like Toyota to hide a known safety defect because it only has to pay $164,000 for every person it kills?
Ignoring the fact that Toyota knowingly hid a safety defect that killed people, let's look at the fine from a purely financial viewpoint. According to US News, Toyota made $43 billion in three years from 2006 to 2008. $16.4 million is 0.038% of Toyota's net profit during those three years. During those three years, Toyota earned an average profit of $14.333 billion per year. Toyota's "record fine" amounts to 0.11% of Toyota's average annual profit — just barely more than one-tenth of one percent.
Why are main-stream reports seemingly "ok" with Toyota's conscious, calculated decision to put profits over safety by hiding a "dangerous defect" that Toyota knew was killing people?
Credit to Bloomberg who reported in January that Toyota learned of the "sticky" pedal problem in Europe back in 2008 and already had production changes in effect in August 2009. The Bloomberg report — which I reported here — showed that Toyota was already fixing the "sticky" pedal problem in Europe even while it was denying the problem in the United States.
If Toyota was willing to lie about the "sticky" pedal problem, what else is Toyota lying about?
Do you think Toyota would lie about electronic causes of the sudden acceleration problem?
Toyota has spent millions of dollars trying to convince the public that electronics are not a cause of Toyota's sudden acceleration defect. However, a panel of leading experts, including the former head of the National Highway Traffic Safety Administration ("NHTSA"), held a press conference last week to refute Toyota's claims that electronics play no role in Toyota's sudden acceleration problem.
You can view the entire press conference here.
Last week, safety experts found a "smoking gun" Toyota document from 2002 where Toyota identified electronic problems that caused "engine surge" in its 2002 Camry vehicles. We also learned last week that federal safety investigators asked Toyota in 2007 to install software that would prevent sudden acceleration.
Toyota's focus on PR, market share and profits rather than on safety and actually fixing the deadly sudden acceleration problem is both disturbing and disappointing. Rather than focusing on a solution to the sudden acceleration crisis, Toyota has remained steadfastly focused on protecting its image rather than protecting its drivers. Toyota continues to put market share and profits ahead of safety and human life.
Toyota went so far as to create internal company documents bragging about how Toyota "wins" when safety loses. In fact, Toyota bragged about saving more than $100 million when it used its special interest lobbyists — former NHTSA safety officials hired by Toyota — to avoid a sudden acceleration recall in 2007. Only a month after Toyota's bragging document was produced, a family of four was killed when their Lexus vehicle accelerated out of control in California.
When automotive professor, David Gilbert, created a test that showed Toyota's electronics could cause sudden unintended acceleration, Toyota's litigation defense lawyers used an "unlimited budget" to buy testing designed solely to discredit Professor Gilbert's test (a test that Toyota officials admitted to Congress that Toyota had been able to reproduce).
Toyota engineers did not develop a test to see if they correct the design flaw that permitted electronically induced acceleration. Rather, Toyota's defense lawyers used hired guns to discredit an independent automotive professor that dared to challenge Toyota's public statements.
Throughout the sudden acceleration time line, one thing has been consistent: Toyota has consistently misled the public about the nature and severity of the Toyota sudden acceleration problem. When given the opportunity to come forward with information, Toyota has chosen lie after lie after lie.
You can view the time line of Toyota's checkered safety history here.
Toyota has a well-documented history of attempted cover-ups of safety problems. The Detroit Free Press has documented how Toyota has stonewalled the investigation of these problems since at least 2003.
After dragging its feet and being called "safety deaf" on the sudden acceleration recall, Toyota did it again when Toyota knew of the problems with its Prius brakes long before warning its drivers, customers and innocent motorists. Not only are the multiple Toyota recalls hurting consumers, they are hurting rental car companies as well.
Now, Toyota has said its own data recorders are not reliable. What are these black boxes saying that has Toyota withholding this evidence. If these black boxes said that drivers were hitting the gas pedal instead of the brake, you know Toyota would be holding these black boxes up in front of every television camera and microphone in the country. What else is Toyota covering up?
It's time that the public finally hold Toyota accountable for putting profits over safety and money over lives.
You can learn more at our safety blog and become a fan of Langdon & Emison on Facebook.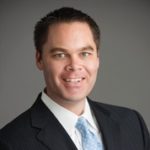 Brett Emison is currently a partner at Langdon & Emison, a firm dedicated to helping injured victims across the country from their primary office near Kansas City. Mainly focusing on catastrophic injury and death cases as well as complex mass tort and dangerous drug cases, Mr. Emison often deals with automotive defects, automobile crashes, railroad crossing accidents (train accidents), trucking accidents, dangerous and defective drugs, defective medical devices.