Did Toyota fix the "sticky" throttle problem in Europe before it started fixing American cars?? According to a Bloomberg News report, it appears the answer is YES.
After years of denial, including "inaccurate and misleading" statements to the public and federal investigators, news broke Tuesday that Toyota would finally stop selling some of its vehicles plagued by the sudden acceleration problem. See the numbers behind Toyota's sudden acceleration problem here.
Toyota just announced a potential "fix" for the "sticky" gas pedals sold in the United States (although the fix is still not available to consumers). However, Bloomberg News has reported that Toyota began phasing out the "sticky" throttles for European vehicles last August!!
Jan. 31 (Bloomberg) — Toyota Motor Corp., the world's biggest carmaker, said it started phasing out potentially faulty gas pedals from European production lines in August following complaints, though it didn't consider the matter a safety risk.

"We got the first reports about difficulties in August" from the U.S., Etienne Plas, a Brussels-based spokesman for the Japanese company, said today by telephone.

***

"Early reports about the pedal came in late 2008 in Europe, leading to running change in production as from August 2009," Plas said by phone.

The phasing-out process at factories in France, Britain, Turkey and the Czech Republic was finished on Jan. 5, when the carmaker stopped using the CTS Corp.-manufactured pedals, Plas said. The plants are now using new parts from the same company.
So, after Toyota starts a brand new advertising campaign in which it claims to "put you first", we find out that Toyota (in Europe) knew about the "sticky" throttle problems more than a year ago and phased out the defective parts for European vehicles in August 2009 – the very same month that California Highway Patrol Officer Mark Saylor and his family were killed in a runaway Lexus ES 350 (made by Toyota).
In November 2009, Toyota publicly claimed that its sudden acceleration problem was limited only to gas pedal interaction with floor mats. At that time, NHTSA called Toyota to task for making "inaccurate and misleading" statements. Now we know that – at the time Toyota made these false statements – Toyota had known about the "sticky" throttle problem for more than a year and had already started phasing out the defective pedals in Europe.
Now, Toyota's president may have lied about the problem on the Today Show with Matt Lauer.
Are American lives not a precious or important or valuable as European lives? How dare Toyota fix this "sticky" throttle defect in European cars but continue to sell deadly vehicles for use on American highways.
Safety experts agree that this could be the tip of the iceberg and even more needs to be done. In fact, Toyota has not yet recalled some models or model-years with the highest rate of unintended acceleration complaints, such as the 2002-06 Toyota Camry. Toyota's failure to include these vehicles gives its customers and the public a false sense of security.
As I have documented here for the last several months, Toyota has known about — and ignored — its sudden acceleration problem for more than five years. Instead of acknowledging and repairing this widespread defect, Toyota waited years to acknowledge the defect and instead blamed its own customers. This conduct is just more of the same for a company with a documented history of safety-problem cover-ups.
Now, Congress will investigate Toyota's conduct through two different committee hearings. Let's hope we finally get some real answers and Toyota is finally held accountable for putting profits over safety.
I have been documenting the Toyota sudden acceleration and "sticky throttle" problems for months and you can learn more at our auto safety blog.
Learn more and become a fan of Langdon & Emison on Facebook.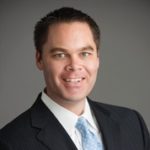 Brett Emison is currently a partner at Langdon & Emison, a firm dedicated to helping injured victims across the country from their primary office near Kansas City. Mainly focusing on catastrophic injury and death cases as well as complex mass tort and dangerous drug cases, Mr. Emison often deals with automotive defects, automobile crashes, railroad crossing accidents (train accidents), trucking accidents, dangerous and defective drugs, defective medical devices.