The Detroit News has reported that sudden acceleration complaints are on the rise at the National Highway Traffic Safety Administration in the wake of Toyota's multiple recalls for its accelerator problems. Toyota has admitted defects related to floor mats and "sticky" gas pedals, but has repeatedly denied any problems stemming from the vehicles' electronic throttle control systems. Now, Toyota says it might finally investigate problems in its electronics.
Washington — Federal regulators report a marked increase in complaints of fatal accidents alleged to be linked to sudden acceleration of Toyota Motor Corp. vehicles as they boost their investigation.

According to documents posted on its website, the National Highway Traffic Safety Administration also says it has received nearly 1,000 new complaints on the recalled Toyota Prius.

Since Jan. 27, NHTSA has received complaints of 13 more deaths and 10 injuries in U.S. crashes, since 2005, that allege sudden acceleration as the cause in Toyota vehicles. That brings to 34 the total number of deaths since 2000 allegedly related to unintended acceleration in Toyotas.

NHTSA had received 17 complaints against Toyota vehicles involving 21 deaths between 2000 and 2009. Of those, six incidents and six deaths were reported in the last few weeks of 2009, soon after Toyota's pedal entrapment recall.

The House Energy and Commerce Committee, one of the committees investigating Toyota's recall woes, said that's more deaths than all other manufacturers combined.

***

NHTSA is stepping up its investigation into the complaints, as it looks at other possible causes of sudden unintended acceleration, including electronics, in Toyotas and other models.
The Huffington Post reported that Toyota might finally investigate whether its acceleration problems stem from bugs in its electronics.
"In the spirit of the recent commitment made by Mr. Toyoda that our company will review all safety issues and potential safety issues with renewed vigor, we will be re-examining these complaints," it said of reports of sudden acceleration.
From the beginning of this deadly problem, Toyota has refused to even consider that its electronics played a role in any of the more than 2,000 sudden acceleration events. However, independent safety experts, like Sean Kane at Safety Research & Strategies, are convinced that Toyota's electronics are one of several different causes of sudden acceleration.
Several independent experts, including Kane, have concluded that Toyota doesn't really know what causes the sudden acceleration problem and, therefore, doesn't really know how to fix it.
Toyota has stonewalled several investigations into the sudden acceleration problem, even going so far as to hire former regulators directly from NHTSA to lobby against further NHTSA investigation.
Instead of doing the right thing and fixing these problems on its own, Toyota had to be pressured into finally fixing these problems. While Toyota waited, innocent people died.
Toyota's president was on the Today show being interviewed by Matt Lauer and spouted many of these same lies.
After dragging its feet and being called "safety deaf" on the sudden acceleration recall, Toyota did it again when Toyota knew of the problems with its Prius brakes long before warning its drivers, customers and innocent motorists.
As I have documented here for the last several months, Toyota has known about — and ignored — its sudden acceleration problem for more than five years. Instead of acknowledging and repairing this widespread defect, Toyota waited years to acknowledge the defect and instead blamed its own customers. It appears Toyota's conduct is just more of the same for a company with a documented history of safety-problem cover-ups.
You can see the time line of Toyota's sudden acceleration safety problems here and see the independent report on sudden acceleration from Safety Research & Strategies here.
Learn more at our safety blog and become a fan of Langdon & Emison on Facebook.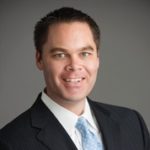 Brett Emison is currently a partner at Langdon & Emison, a firm dedicated to helping injured victims across the country from their primary office near Kansas City. Mainly focusing on catastrophic injury and death cases as well as complex mass tort and dangerous drug cases, Mr. Emison often deals with automotive defects, automobile crashes, railroad crossing accidents (train accidents), trucking accidents, dangerous and defective drugs, defective medical devices.