Reuters and several other sources have reported that State Farm Insurance warned safety regulators at the National Highway Traffic Safety Administration ("NHTSA") about Toyota's sudden acceleration problem as far back as 2007.
"When you start to see significant claims activity that indicates that there may be widespread problems with a product, that's when you go to the NHTSA," said company spokesman Kip Diggs. "There had to have been significant activity, a noticeable trend, for that to happen."

***

Diggs said the company contacted the National Highway Traffic Safety Administration in "late 2007" and had been in touch with the regulator an unspecified number of times since then.

***

Diggs said that the models involved in the incidents State Farm had brought to the attention of the NHTSA were "consistent with the voluntary recall undertaken by Toyota."
As we get more information about how long Toyota knew of these sudden acceleration problems — more than five years — several sources are openly questioning whether Toyota's lobbying efforts and influential allies may have led NHTSA to turn a blind eye at th problem.
Months ago, I documented a Los Angeles Times report that safety investigators ignored hundreds of Toyota sudden acceleration reports dating back to 2001.
More than 1,000 Toyota and Lexus owners have reported since 2001 that their vehicles suddenly accelerated on their own, in many cases slamming into trees, parked cars and brick walls, among other obstacles, a Times review of federal records has found.

The crashes resulted in at least 19 deaths and scores of injuries over the last decade, records show. Federal regulators say that is far more than any other automaker has experienced.

Owner complaints helped trigger at least eight investigations into sudden acceleration in Toyota and Lexus vehicles by the National Highway Traffic Safety Administration in the last seven years. Toyota Motor Corp. recalled fewer than 85,000 vehicles in response to two of those probes, and the federal agency closed six other cases without finding a defect.

But those investigations systematically excluded or dismissed the majority of complaints by owners that their Toyota and Lexus vehicles had suddenly accelerated, which sharply narrowed the scope of the probes, the Times investigation revealed.
Federal regulators at the National Highway Traffic Safety Administration eliminated broad categories of sudden acceleration complaints, such as:
instances in which the driver said they could not stop the vehicle using their brakes;
sudden acceleration incidents lasting more than a few seconds; or
reports in which the driver could not or did not identify the possible causes of the problem
NHTSA officials used the exclusions as part of their rationale to close at least five of the investigations without finding any defect, because — with fewer incidents to consider — the agency concluded there were not enough reported problems to warrant further inquiry. In a 2003 Lexus probe, for example, the agency threw out all but one of 37 customer complaints cited in a defect petition. It then halted further investigation, saying it "found no data indicating the existence of a defect trend."
This is what happens when a key government safety agency is run by people who work for the very companies the agency is supposed to regulate.
I have been documenting the Toyota sudden acceleration and "sticky throttle" problems for months and you can learn more at our auto safety blog.
Learn more and become a fan of Langdon & Emison on Facebook.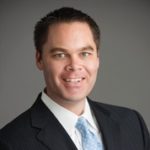 Brett Emison is currently a partner at Langdon & Emison, a firm dedicated to helping injured victims across the country from their primary office near Kansas City. Mainly focusing on catastrophic injury and death cases as well as complex mass tort and dangerous drug cases, Mr. Emison often deals with automotive defects, automobile crashes, railroad crossing accidents (train accidents), trucking accidents, dangerous and defective drugs, defective medical devices.