An op-ed piece in The Wall Street Journal suggests that a simple "off" switch could have mitigated — or even prevented — many of Toyota's accelerator problems.
The millisecond-scale operation of an analog on-off switch is an eternity to a computer. Does that tremulous signal mean a finger meant to push the button once or twice? Is the computer being misled by microvoltages created by electronic interference? Did a user really push the button at all?

As one authority puts it, "Switches can do some really odd things. . . . Switches don't make and break cleanly on the time scales of digital systems."

Thus software "debouncers," or bits of code written to analyze the many states of a seemingly simple on-off switch, are one of the Faustian prices we pay for our digital plenty—though sometimes the burden is also partly borne by the user. A particularly unsuccessful mix of the two approaches is the ignition button in certain Toyota models that must be held down for three continuous seconds to turn off a runaway car.
The Los Angeles Times has reported that Toyota sudden acceleration events increased by more than 500% after Toyota introduced electronic throttle control — sometimes called drive-by-wire — systems. Toyota also failed to install a critical safety device that allows the brake to override the throttle the input. In addition to fail-safe braking systems, a simple kill switch could have prevented catastrophe in many cases.
Racecars and motorcycles increasingly have drive-by-wire systems too—but the trusty kill switch remains part of every design. Such systems need to work for people who are panicked and not able to think through their options.

***

[G]iven the impossibility (as Microsoft has repeatedly demonstrated) of debugging any software product fully before putting it on the market, Toyota's delayed "off" switch is inexcusable.
Until Toyota finally creates a solution that actually fixes the problem, all Toyota drivers must be prepared. You can learn how to stop your vehicle if it experiences the sudden acceleration problem at this post.
You can learn more about the Toyota sudden acceleration defect by reading these previous reports of Toyota's sudden acceleration problem:
Toyota Sudden Acceleration Recall: Company Vows To "Make Better Cars"
Toyota Sudden Acceleration: Safety Experts Want Toyota Recall Expanded
Toyota Sudden Acceleration Recall: Company Focuses On Wrong Problem
Toyota Recall Won't Fix Accelerator Problem
Toyota Denied Sudden Acceleration Problem For More Than 5 Years
You can learn more about Toyota's dangerous sudden acceleration defect at our auto safety blog or by visiting our web site.
Learn more and become a fan of Langdon & Emison on Facebook.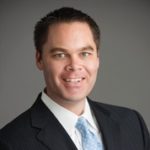 Brett Emison is currently a partner at Langdon & Emison, a firm dedicated to helping injured victims across the country from their primary office near Kansas City. Mainly focusing on catastrophic injury and death cases as well as complex mass tort and dangerous drug cases, Mr. Emison often deals with automotive defects, automobile crashes, railroad crossing accidents (train accidents), trucking accidents, dangerous and defective drugs, defective medical devices.