Sean Kane and the excellent staff members at Safety Research & Strategies have been documenting the sudden acceleration (aka sudden unintended acceleration or "SUA") problems that have plagued Toyota and led to the recall of more than 9 million vehicles. Sean and his team have compiled an in-depth 180 page report documenting a full account of Toyota's sudden acceleration problem. You can view the entire report by clicking on the title page below.
Some highlights:
2.262 Toyota and Lexus owners have reported an SUA event to the National Highway Traffic Safety Administration ("NHTSA") since 1999
Of the 2,262 complaints, about half are from drivers of vehicles that have not yet been recalled
There have been 815 SUA crashs; 341 injuries and 19 deaths
The SUA problem spans many years, makes and models and the scenarios in which they occur show different patterns of problems
There are likely to be several causes of the SUA problem
Neither Toyota nor NHTSA has identified all of the causes of SUA in Toyota and Lexus vehicles
Toyota has been slow to accept its responsibility in creating this safety hazard
NHTSA's investigations have been too brief and cursory to identify potential causes for Toyota SUA
Replacing a sticking gas pedal or the floor mat will not resolve the problem, because (1) SUA has occurred when the vehicle is in idle mode; (2) SUA has occurred when the brake pedal is engaged; (3) SUA has occurred when no floor mats are present; and (4) SUA has occurred in vehicles while at constant highway speed
Regardless of the cause, Toyota's first step should be to ensure that the public is protected by installing a "smart brake" system across all model lines and years.
The Report finds the following potential causes for Toyota's sudden acceleration problem:
Pedal Entrapment
Pedal Misapplication
Electromagnetic Interference
Electronic Problems
Cracked Throttle Body Shafts
As I have documented here for the last several months, Toyota has known about — and ignored — its sudden acceleration problem for more than five years. Instead of acknowledging and repairing this widespread defect, Toyota waited years to acknowledge the defect and instead blamed its own customers. It appears Toyota's conduct is just more of the same for a company with a documented history of safety-problem cover-ups.
Learn more and become a fan of Langdon & Emison on Facebook.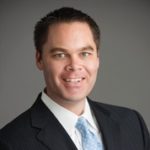 Brett Emison is currently a partner at Langdon & Emison, a firm dedicated to helping injured victims across the country from their primary office near Kansas City. Mainly focusing on catastrophic injury and death cases as well as complex mass tort and dangerous drug cases, Mr. Emison often deals with automotive defects, automobile crashes, railroad crossing accidents (train accidents), trucking accidents, dangerous and defective drugs, defective medical devices.