News sources across the country, including Fox News, the Today Show on NBC and the Los Angeles Times, have reported on a runaway Toyota Prius that was rescued by California Highway Patrol officers after the Prius's accelerator stuck in what is yet another Toyota sudden unintended acceleration event.
From the Today Show:
Visit msnbc.com for breaking news, world news, and news about the economy
From the Los Angeles Times:
A stuck accelerator takes the Toyota hybrid to 90 mph on Interstate 8 in San Diego County before an officer helps out.

The driver of a Toyota Prius who called 911 on Monday to report his accelerator was stuck finally got the car stopped after about 20 minutes with the help of the California Highway Patrol, officers said.

"He was reaching speeds over 90 miles per hour," CHP Officer Larry Landeros said of the driver, James Sikes.

A Toyota spokesman said Monday evening that the company, which has recalled millions of vehicles because of reports of unintended acceleration, was sending a representative to investigate the cause of the incident.

***

"I pushed the gas pedal to pass a car and it did something kind of funny . . . it jumped and it just stuck there," Sikes, 61, said at a news conference. "As it was going, I was trying the brakes . . . it wasn't stopping."

A CHP patrol officer caught up to the Prius about 20 minutes later and used a loudspeaker to tell the driver to apply his emergency brake in tandem with the brake pedal, Landeros said.

Once the Prius' speed dropped to about 50 mph, Sikes turned off the engine and was able to coast to a stop, the officer said.

Landeros didn't know why the driver waited until his speed had dropped to turn off the engine, but the officer speculated that Sikes feared losing the car's power steering.

***

Sudden unintended acceleration has allegedly been the cause of 56 fatal accidents involving Toyotas in the U.S., going back as far as 2004.

The Prius that Sikes was driving was one of more than 4 million Toyota vehicles recalled in November because of the reported acceleration problems.
The Today Show report indicated that Sikes recently had his Prius examined by his local Toyota dealer as part of Toyota's sudden acceleration recall. It appears that this is yet another case of Toyota's recall failing to solve the unintended acceleration problem.
While it is still unclear what caused Sikes' Prius to accelerate out of control, Toyota continues to deny that its electronics play any role in the sudden acceleration problem.
In fact, Toyota has gone to great lengths to dispute the findings of an electrical engineering professor's test the recreated Toyota's sudden acceleration problem by introducing a short circuit in the electronic throttle controls. After Toyota executives that Toyota's own paid consultants could recreate Professor Gilbert's test, Toyota is now criticizing the test has gone so far as to have Toyota employees resign positions on an advisory panel at Southern Illinois University where Professor Gilbert teaches.
Toyota went so far as to stage a press conference yesterday with its paid consultants to publicize a study prepared under the direction of Toyota's litigation defense lawyers. Unfortunately, Toyota has chosen to attack its critics rather than discover what is really causing the sudden acceleration problems.
Throughout the sudden acceleration time line, one thing has been consistent: Toyota has consistently misled the public about the nature and severity of the Toyota sudden acceleration problem. When given the opportunity to come forward with information, Toyota has chosen lie after lie after lie.
The Detroit Free Press has documented how Toyota has stonewalled the investigation of these problems since at least 2003. Now, Toyota has said its own data recorders are not reliable. What are these black boxes saying that has Toyota withholding this evidence?
After dragging its feet and being called "safety deaf" on the sudden acceleration recall, Toyota did it again when Toyota knew of the problems with its Prius brakes long before warning its drivers, customers and innocent motorists.
It is time that Toyota is finally held accountable for putting profits over safety and for putting money ahead of human life.
You can learn more at our safety blog and become a fan of Langdon & Emison on Facebook.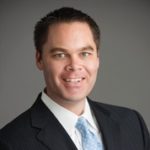 Brett Emison is currently a partner at Langdon & Emison, a firm dedicated to helping injured victims across the country from their primary office near Kansas City. Mainly focusing on catastrophic injury and death cases as well as complex mass tort and dangerous drug cases, Mr. Emison often deals with automotive defects, automobile crashes, railroad crossing accidents (train accidents), trucking accidents, dangerous and defective drugs, defective medical devices.