Toyota's recall fixes are not working. I have been saying it here for months. Safety expert, Sean Kane has said it. Toyota officials admitted it in sworn testimony. Now, the mainstream media networks and the Associated Press are finally reporting it.
Toyota's multiple recalls for sudden acceleration are not fixing the problem.
From ABC News:
From the Assocated Press:
Just last week, the top executive of Toyota USA admitted in sworn testimony to the US Congress that Toyota's recalls will not fix the acceleration problem:
From the Associated Press and NBC News:
WASHINGTON – Some Toyota owners say they are still having trouble with unintended acceleration after their recalled cars were repaired, and the Transportation Department said Wednesday it is looking into their complaints.

David Strickland, the administrator of the National Highway Traffic Safety Administration, said in a statement the agency is reaching out to consumers about the complaints "to get to the bottom of the problem and to make sure Toyota is doing everything possible to make its vehicles safe."

***

NHTSA has linked 52 deaths to crashes allegedly caused by Toyota's acceleration problems. The company has blamed mechanical causes or drivers pressing the wrong pedal and repaired about 1 million vehicles, but has said it is looking into electronics as a potential cause.

***

Carolyn Kimbrell, 59, a retired office assistant, said her 2006 Toyota Avalon accelerated last weekend as she pulled up to her mailbox near her home — about a week after the car had been fixed. Kimbrell had just returned from a shopping trip to the mall with her 9-year-old granddaughter.

Kimbrell's car dealer on Feb. 20 inserted a small piece of metal into the gas pedal mechanism to eliminate friction that was causing the pedal problems. The dealer is scheduled to provide a separate fix to prevent the accelerator pedal from becoming trapped in the floor mat. But now Kimbrell said she wonders if the company's fix will solve the problem.

"It just scares you," Kimbrell said. "If I had been trying to stop at a busy intersection, that would have been bad."
Independent safety expert, Sean Kane, and Safety Research & Strategies have found similar cracks in the Toyota acceleration recalls.
From Safety Research & Strategies:
On February 24, the president of Toyota Motor Corporation, Akio Toyoda, raised his right hand before an investigative congressional oversight committee and swore: "I'm absolutely confident that there is no problem with the design of the ETC system."

A day earlier, Toyota Motor Sales President Jim Lentz began his testimony before the House Committee on Energy and Commerce's government oversight sub-committee by flogging Toyota's confidence in the mechanical causes of SUA and the efficacy of the recalls.

Then, Lentz blinked.

Rep. Ed Markey of Massachusetts admonished Lentz for insisting that electronics played no part in the automaker's SUA problems, while Toyota installed a brake to idle override in some recalled models:

"But you can't have it both ways," Markey said. "You can't say there's no problem but you're trying to find a way to override something that's not a problem. It leaves people with the impression that there must be a problem."

***

Within five days of Toyoda's assurances, several consumers offered a little anecdotal evidence to NHTSA. Here are four new complaints all generated in February, shortly after Toyota "fixed" the vehicles.

A 2009 Matrix owner had already had three SUA events while braking at a stop sign, when the recalls were announced. A little more than two weeks after Toyota performed the recall fixes she reported:

"On February 26th, I was driving about 5 mph in a parking area with my son. I put my foot on the brake and I felt the car push forward. I put my other foot on the brake as well. My son said 'It's doing it again mom!' I put it in neutral and we both heard the engine wind out like I had pushed the gas pedal to the floor. This obviously means the recall 'fix' isn't working! I contacted my dealer and am getting a loaner car. I am very concerned what this means in terms of future safety and my monetary investment in this car."

The owner of a 2008 Avalon reported this post-recall-fix Feb. 25th incident:

"A few days later, the car was in reverse and was slowly backing out of a residential carport when it accelerated on its own and the car did about 3 loops around the garage area of the home causing damage to the car, benches, tree, bushes, lamp post, etc. This happened after the recalled defect was repaired. Owner of vehicle put in claim to her own insurance company, put in a call to the 800 Toyota number and had car towed to where she purchased the car. Everyone seems concerned, but only wants to repair the damage to the car rather than get to the root of the problem. We thought Toyota had the fix, but apparently not since accelerating and going out of control on an accelerated pace."

The owner of a 2010 Camry filed this complaint:

On 2/12/10 my 2010 Toyota Camry received an acceleration fix. In addition I was informed a fail-safe computer program was put in. On 2/17/10 as I was entering my parking slot, the car did an unintended sudden acceleration without my foot being on the accelerator. I was pressing the brake. I jammed both feet into the brake. After 3 seconds, as my car was climbing up a snow bank, it stopped. The engine was idling while my gear shift was in drive. This is the second level on the fail-safe system. This means that: "If both accelerator position sensors fail, or if one throttle position sensor fails, the ECM will…return the engine to idle speed. Had the incident happened one minute earlier, I would have been in a high car/pedestrian area and would not have been able to avoid an accident. The whole event took 5-6 seconds before the car suddenly stopped. The fix done by Toyota is not the fix for the acceleration problem."

The driver of a 2007 Camry XLE says that five days after getting the recall fix, this happened on Feb. 27:

"The contact states that his wife was driving when she was coasting to a stop sign at 10mph or less when she notices that her RPMs starting going up. The contact states when she took her foot off the brake the vehicle immediately accelerated on its own. The contact states that she was able to get to her friends house nearby. The contact also states that they lifted the accelerator up and then watched it immediately go back down on its own. The dealer was contacted about this issue and the vehicle is there now."

Let's see, not the floor mat, not a sticky accelerator pedal. What ever could be causing these incidents? We think Lentz was on to something, when he told Michigan Rep. John Dingell:

"We never rule out anything that could cause sudden, unintended acceleration."
Not only are recalled vehicles still showing signs of the acceleration defect, but non-recalled Toyota vehicles will also suddenly accelerate. As I have documented here for months, early Toyota Camry models (model year 2002-06) have one of the highest rates of sudden acceleration, but have not been recalled.
Toyota has continuously insisted that electronics play no part in the Toyota sudden acceleration problem. However, safety experts have pointed to electronic problems for years. Just recently, an electrical engineering professor recreated Toyota's sudden acceleration problem by inducing a short circuit. In congressional hearings, Toyota USA's chief executive admitted that Toyota's own experts had replicated the results from professor David Gilbert's tests.
More than six months after the tragic sudden acceleration crash that killed California highway patrolman Mark Saylor and his family, Toyota officials still have not fixed this deadly sudden acceleration problem. Throughout the sudden acceleration time line, one thing has been consistent: Toyota has consistently misled the public about the nature and severity of the Toyota sudden acceleration problem. When given the opportunity to come forward with information, Toyota has chosen lie after lie after lie.
Toyota's conduct since the acceleration problem surfaced publicly late last year has been reprehensible. Documents submitted to the House Oversight and Government Reform Committee showed that Toyota put profits over safety and money ahead of human life. In these documents, Toyota listed the following as "wins": avoiding a full recall in 2007 because of sudden acceleration problems; avoiding an investigation into Tacoma rust problems; and winning delays in various new safety regulations (including side curtain air bags and better door locks). A "win" for Toyota is a loss for safety.
Toyota has a well-documented history of attempted cover-ups of safety problems. The Detroit Free Press has documented how Toyota has stonewalled the investigation of these problems since at least 2003. Now, Toyota has said its own data recorders are not reliable. What are these black boxes saying that has Toyota withholding this evidence?
After dragging its feet and being called "safety deaf" on the sudden acceleration recall, Toyota did it again when Toyota knew of the problems with its Prius brakes long before warning its drivers, customers and innocent motorists.
One of the major problems is that Toyota has created a false sense of security for owners whose vehicles have not yet been recalled, but whose vehicles may suffer from this deadly defect. For example, the Toyota owner interviewed by a CBS affiliate believed her car was safe because it had not yet been recalled, even though her Camry suffers one of the highest rates of sudden acceleration.
We are all responsible for finally holding Toyota accountable for putting profits over safety and for putting money ahead of human life.
You can learn more at our safety blog and become a fan of Langdon & Emison on Facebook.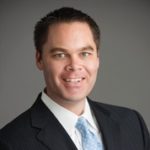 Brett Emison is currently a partner at Langdon & Emison, a firm dedicated to helping injured victims across the country from their primary office near Kansas City. Mainly focusing on catastrophic injury and death cases as well as complex mass tort and dangerous drug cases, Mr. Emison often deals with automotive defects, automobile crashes, railroad crossing accidents (train accidents), trucking accidents, dangerous and defective drugs, defective medical devices.