ABC News has reported that the National Highway Traffic Safety Administration ("NHTSA") will open an investigation into Toyota Corolla power steering problems amid concerns that "Toyota continues to hide serious safety issues."
The Corolla steering complaints began after Toyota introduced an electrical power steering system and seem to indicate additional problems with Toyota's electronics. The defect causes the vehicle to veer side-to-side on the highway without any input from the driver.
"It's hard to say what is worse, a runaway vehicle or a car that wants to steer itself off of the road. Either one is a serious safety hazard," said Clarence Ditlow of the Center for Auto Safety.
Independent safety expert, Sean Kane of Safety Research & Strategies, said complaints of Corolla steering problems have surged in recent years.
"We look at complaints from 2008, there's about two complaints related to steering," said Kane. "All of sudden in 2009 model year, you see the complaints shoot up to nearly 200 complaints related to steering issues."
According to the Los Angeles Times, NHTSA has received at least 150 complaints about the Corolla's steering system.
The NHTSA investigation would involve 363,000 Corolla vehicles from the 2009 model year and 136,000 from 2010, according to a person with knowledge of the situation, who did not elaborate because Toyota had not been formally notified of the probe.
Is this just the most recent example of Toyota's well-documented history of safety-problem cover-ups? As I have documented here for the last several months, Toyota has known about — and ignored — its sudden acceleration problem for more than five years. Instead of acknowledging and repairing this widespread defect, Toyota waited years to acknowledge the defect and instead blamed its own customers.
After dragging its feet and being called "safety deaf" on the sudden acceleration recall, Toyota did it again when Toyota knew of the problems with its Prius brakes long before warning its drivers, customers and innocent motorists. Not only are the multiple Toyota recalls hurting consumers, they are hurting rental car companies as well.
Now, Toyota has said its own data recorders are not reliable. What are these black boxes saying that has Toyota withholding this evidence. If these black boxes said that drivers were hitting the gas pedal instead of the brake, you know Toyota would be holding these black boxes up in front of every television camera and microphone in the country. What else is Toyota covering up?
At least four independent safety experts separately concluded that Toyota doesn't really know what causes its sudden unintended acceleration problem and, therefore, doesn't really know how to fix it. Toyota has continued to ignore electrical problems and electromagnetic interference as a cause of sudden acceleration. However, safety experts identified electromagnetic interference as a cause several years ago.
You can learn more at our safety blog and become a fan of Langdon & Emison on Facebook.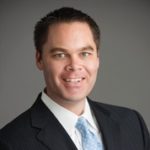 Brett Emison is currently a partner at Langdon & Emison, a firm dedicated to helping injured victims across the country from their primary office near Kansas City. Mainly focusing on catastrophic injury and death cases as well as complex mass tort and dangerous drug cases, Mr. Emison often deals with automotive defects, automobile crashes, railroad crossing accidents (train accidents), trucking accidents, dangerous and defective drugs, defective medical devices.