Sean Kane and Safety Research & Strategies have reported a study showing that Toyota's electronic throttle controls as the likely culprit for the sudden acceleration problem.
A new scientific report from Quality Control Systems Corp. finds that the proportion of consumer complaints related to vehicle speed control in some Toyota Camry, Tacoma, and Lexus ES vehicles is substantially higher in those models with electronic throttle control systems (Toyota's "ETCS-i") than it is for the same models without electronic throttle control. The report also finds the proportion of reported speed control failures among complaints in the non-recalled Toyota Camrys with electronic throttle control compared to the recalled Camrys with electronic throttle control particularly troubling.

The report, written by Randy and Alice Whitfield, tested Toyota's conclusion that there is 'no indication' of a throttle or electronic control system malfunction in the recalled vehicles as an hypothesis using data taken from consumer complaints made to the National Highway Traffic Safety Administration. Mr. Whitfield stated: "On the basis of the consumer complaint data, we believe there is evidence both to question and to reject this hypothesis for the recalled vehicles in our study."

The study was limited to the period beginning in 1999 until just before the well-known Santee, California crash so that the publicity surrounding the crash would not affect the study's results.

The report adds new information about the actual differences seen in complaint patterns for specific models with ETCS-i in their engines compared to the same models without ETCS-i. Even among vehicles that were not recalled, speed control related complaints were reported at a higher rate for all three models with ETCS-i.

Differences in the reporting of speed control related complaints are also shown in the report for the recalled vehicles with ETCS-i compared with the non-recalled vehicles with ETCS-i. The Whitfields found that proportion of complaints related to speed control for the unrecalled Camrys with ETCS-i was 29%, compared with 25% for the recalled Camrys with ETCS-i.

Important questions have been recently raised asking whether accelerator pedal entrapment or stuck accelerator pedals fully explains many incidents of sudden, unintended acceleration. The report adds new data about the role played by electronic throttle control systems in the complaints to NHTSA by consumers.
You can download a copy of the report here.
As I have documented for months, many experts believe Toyota's sudden acceleration problem stems primarily from a defect in the vehicles' electronics – the electronic throttle controls and the on-board computer. Now, Apple co-founder Steve Wozniak (who drives a Toyota Prius) and US safety officials are publicly investigating Toyota's electronics. New reports show that electromagnetic interference may be a culprit.
With new, high-profile investigations into Toyota's electronics, the mainstream media is finally starting to take notice. USA Today featured an article explaining how radio wave interference could cause electronic throttles to go haywire.
As I have documented here for the last several months, Toyota has known about — and ignored — its sudden acceleration problem for more than five years. Instead of acknowledging and repairing this widespread defect, Toyota waited years to acknowledge the defect and instead blamed its own customers. It appears Toyota's conduct is just more of the same for a company with a documented history of safety-problem cover-ups.
Learn more and become a fan of Langdon & Emison on Facebook.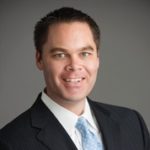 Brett Emison is currently a partner at Langdon & Emison, a firm dedicated to helping injured victims across the country from their primary office near Kansas City. Mainly focusing on catastrophic injury and death cases as well as complex mass tort and dangerous drug cases, Mr. Emison often deals with automotive defects, automobile crashes, railroad crossing accidents (train accidents), trucking accidents, dangerous and defective drugs, defective medical devices.