Several news sources, including Fox News, the Detroit Free Press, Forbes, ABC News, The Huffington Post, and CNN have reported that Toyota will recall another 2.3 million vehicles because of accelerator problems, raising the total number to more than 6 million Toyota vehicles recalled due to sudden acceleration problems.
Toyota said the voluntary recall covers the following models: 2009-10 RAV4, 2009-10 Corolla, 2009-10 Matrix, 2005-10 Avalon, 2007-10 Camry, 2010 Highlander, 2007-10 Tundra and 2008-10 Sequoia.
From the Detroit Free Press:

WASHINGTON — Toyota said Thursday it was recalling 2.3 million vehicles to fix accelerator pedals that could fail to spring back, raising the total number of Toyota models called back for possible uncontrolled acceleration to 4.8 million [6.5 million].

The move reignites questions about sudden acceleration in Toyota vehicles, which have been linked to 19 deaths and several hundred complaints to federal regulators. Last year, the Japanese automaker recalled 4.2 million Toyota and Lexus models over problems with stuck accelerator pedals, which Toyota has attributed to floor mats. Some 1.7 million Toyotas are subject to both recalls.

Toyota said the new problem could be triggered by worn accelerator pedals with or without any floor mat in place. The automaker declined to say how many complaints led to the recall and told customers to hold down the brakes if their accelerator pedals become stuck.
Visit msnbc.com for breaking news, world news, and news about the economy
Sean Kane, a vehicle safety researcher who has been pressing Toyota for years over sudden acceleration complaints, said the recall was a sign of larger problems.

"This is very much like Firestone," Kane said, referring to the 2000 recall of Firestone tires on Ford Explorer SUVs linked to about 500 deaths. "It took a lot of problems to align for the defect to rise to the top of the charts."
Sean Kane's independent safety research center — Safety Research & Strategies — has identified more than 2,100 separate reports of Toyota sudden acceleration or unintended acceleration events.
According to FoxNews, this latest recall of 2.3 million vehicles comes just months after Toyota recalled 4.2 million vehicles for similar accelerator problems — bring the total to 6.5 million Toyota vehicles recalled due to this sudden acceleration defect.
After an in-depth investigation, the Los Angeles Times reported that Toyota had a history of covering up potential safety problems, like its deadly accelerator defect. In fact, Toyota had denied its accelerator defect and sudden acceleration problem for more than five years. Instead of acknowledging and — more importantly — fixing this widespread defect, Toyota instead blamed its own customers… calling these events "driver error."
Toyota finally acknowledge a problem late last year, but continued to point to floor mats as the culprit, rather than a defect in the design of the vehicle's throttle control system. However, independent safety experts were convinced that floor mats were not entirely to blame. Instead, safety experts blamed Toyota's electronic throttles that did not contain a critical safety override device that would idle the engine when the brakes were applied.
Consumer Reports found that Toyota had more unintended acceleration complaints than any other auto maker — having more than 40% of all such complaints.
If you own a Toyota vehicle, you should take it for recall repairs as soon as they are available. Until the problem can be fixed, Toyota owners should learn what to do if a sudden acceleration event happens.
Do not pump your brakes
Do not turn off your engine while the vehicle is moving
What to do if your Toyota suddenly accelerates:

Slam on the brake – hard

Shift the vehicle into neutral

The car will slow and come to a stop while the engine is revving

Once the car has slowed to a stop, turn off the vehicle
You can learn more about Toyota's dangerous sudden acceleration defect at our auto safety blog or by visiting our web site.
Learn more and become a fan of Langdon & Emison on Facebook.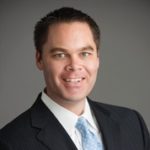 Brett Emison is currently a partner at Langdon & Emison, a firm dedicated to helping injured victims across the country from their primary office near Kansas City. Mainly focusing on catastrophic injury and death cases as well as complex mass tort and dangerous drug cases, Mr. Emison often deals with automotive defects, automobile crashes, railroad crossing accidents (train accidents), trucking accidents, dangerous and defective drugs, defective medical devices.