It has been nearly six months since the tragic sudden acceleration crash that killed California highway patrolman Mark Saylor and his family. In that time, we have learned:
Throughout the sudden acceleration time line, one thing has been consistent: If Toyota has consistently misled the public about the nature and severity of the Toyota sudden acceleration problem:
Toyota Lie: No Defect Exists In 3.8 Million Vehicles Initially Recalled
Do you remember this one? Back in November 2009, Toyota issued a statement to the public declaring that the National Highway Traffic Safety Administration ("NHTSA") had determined there was no safety defect in the 3.8 million vehicles Toyota had just recalled because they had a safety defect!
NHTSA was so shocked that it issued a public rebuke of Toyota's comments calling them "inaccurate and misleading."
From the Los Angeles Times:

Federal safety regulators have sharply rebuked Toyota Motor Corp. for issuing "inaccurate and misleading" statements asserting that no defect exists in the 3.8 million vehicles it recalled after a Lexus sedan accelerated out of control in San Diego County, killing four people.

The National Highway Traffic Safety Administration issued a statement Wednesday that the recalled Toyota and Lexus vehicles do have an "underlying defect" that involves the design of the accelerator pedal and the driver's foot well.
Toyota Lie: Toyota Cars Are Safe
You just saw it right there (note to Facebook readers: videos are not embedded in the Facebook post, please view the original post to see the videos). Toyota USA's president, Jim Lentz refused to guarantee the safety of Toyota vehicles following the "sticky" gas pedal fix.
Toyota Lie: Toyota Learned About The Sudden Acceleration Problem In October 2009
Another lie directly from the president. Lentz also said that Toyota first learned about the sudden acceleration problem in October 2009. However, Bloomberg News reported yesterday that Toyota knew about the exact same "sticky" pedal acceleration problems in Europe since August 2008.
I have documented here for months how Toyota ignored the sudden acceleration problem for more than five years.
Toyota Lie: Toyota Knows What Causes Sudden Acceleration
This is a very important lie. At least four separate, independent safety experts (including Sean Kane at Safety Research & Strategies) have concluded that Toyota doesn't really know what causes the sudden acceleration problem and, therefore, Toyota doesn't really know how to fix it!
Notably, in the video above, Toyota president Jim Lentz also admitted that there are lots of issues and many facets surrounding the sudden acceleration problem. At one point, Lentz even began listing several ways in which sudden acceleration may occur. However, Toyota still is addressing only two of the many, many sources of sudden acceleration.
Toyota continues to deny and ignore the possibility that the problem lies within Toyota's computers and electronics. Since 2004, independent safety experts have pointed to problems with Toyota's electronic throttle controls as a source for Toyota's sudden acceleration problem.
Safety experts agree that this could be the tip of the iceberg and even more needs to be done. In fact, Toyota has not yet recalled some models or model-years with the highest rate of unintended acceleration complaints, such as the 2002-06 Toyota Camry. Toyota's failure to include these vehicles gives its customers and the public a false sense of security.
Toyota Lie: Toyota Stopped Vehicle Production Voluntarily
Do you recall when Toyota halted vehicle production because of the sudden acceleration problem? Toyota told the public that it voluntarily halted production. That was not true.
ABC News reported that safety regulators at the National Highway Traffic Safety Administration demanded that Toyota stop selling the recalled vehicles.
"The truth is, the reason Toyota decided to do the recall and to stop manufacturing is because we asked them to," [Transportation Secretary Ray] LaHood told WGN Radio.
The Washington Post, also confirmed that it was government safety officials who pressured Toyota to finally stop selling (at least some) of these dangerous vehicles.
"NHTSA informed Toyota of their obligations and they complied with the law," David Strickland, administrator of the National Highway Traffic Safety Administration said via e-mail.
Toyota Lie: Toyota Puts Safety and Customers First
This one is another big lie, but you don't have to take my word for it. Let's look at what Toyota did and you be the judge.
Toyota fixed the "sticky" pedal problem in Europe last year while it was still denying the problem in the US.
Toyota failed to install a "smart pedal" brake override system that would have prevented nearly all of the injuries and deaths from sudden acceleration. This system has been used by other car makers for more than a decade and would have cost less than $1 per vehicle to design and install.
Toyota bragged that it saved itself $100 million by misleading federal regulators to avoid a full sudden acceleration recall in 2007.
Toyota considered it a "win" when to avoid the sudden acceleration recall; to avoid an investigation into Tacoma rust problems; to delay implementing side-curtain air bags; and to delay implementation of better door locks.
Toyota Lie: We're An Honest Company
Earlier this month, CNN documented Toyota's culture of secrecy.
In addition, Dimitrios Biller, a former Toyota attorney has accused Toyota of having a culture of hypocrisy and deception.
Biller told ABC News that Toyota's culture of hypocrisy and deception included hiding evidence, concealing evidence and destroying evidence. He said that Toyota had no respect for the US legal system and Toyota did not believe they had to abide by our laws.
Mr. Biller's account seems corroborate several media reports documenting Toyota's checkered safety record and history of attempted safety problem cover-ups.
Learn More
After dragging its feet and being called "safety deaf" on the sudden acceleration recall, Toyota did it again when Toyota knew of the problems with its Prius brakes long before warning its drivers, customers and innocent motorists.
So, you be the judge: Is Toyota being honest with you? Is Toyota putting safety first? Is Toyota putting you first? Do you expect more from the company that builds your vehicle?
Learn more about Toyota and other safety-related news at our safety blog and become a fan of Langdon & Emison on Facebook.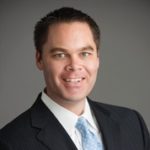 Brett Emison is currently a partner at Langdon & Emison, a firm dedicated to helping injured victims across the country from their primary office near Kansas City. Mainly focusing on catastrophic injury and death cases as well as complex mass tort and dangerous drug cases, Mr. Emison often deals with automotive defects, automobile crashes, railroad crossing accidents (train accidents), trucking accidents, dangerous and defective drugs, defective medical devices.