As USA Today reports, Toyota has introduced an advertising campaign designed to convince the public that Toyota is putting you first. But is it really putting its drivers first?
Since Toyota first became aware of the unintended acceleration problem, there have been more than 815 sudden acceleration crashes, at least 314 injuries and at least 19 deaths. You can learn about the numbers behind the Toyota recall here.
After ignoring the sudden acceleration problem for more than five years, Toyota has expanded its multiple gas pedal recalls of more than 9 million vehicles for a fifth time to include Toyota vehicles sold in Israel.
Today we also learned that Toyota fixed the "sticky" pedal problem in Europe last year while it was still denying the problem in the US. Why did Toyota fix its European cars while Americans were getting injured and killed by the exact same defect?
Now, it appears the president of Toyota may have lied on the Today Show in an interview with Matt Lauer.
We also learned that a "smart brake" system would have prevented nearly all of the sudden acceleration crashes, has been around for 15 years and would have cost less than $1 per vehicle. Now, Toyota has developed a fix for the "sticky" pedal problem, but is keeping the parts for itself rather than sending them out dealers and Toyota's customers to fix these deadly vehicles that are already on American roads.
Toyota is attempting to take credit for this "voluntary" recall when the truth is that safety regulators demanded that Toyota stop selling these deadly vehicles.
"The truth is, the reason Toyota decided to do the recall and to stop manufacturing is because we asked them to," [Transportation Secretary Ray] LaHood told WGN Radio.
Does it sound like Toyota is putting you first?
What is sounds like is another notch in Toyota's well-documented history of attempted cover-ups of safety problems. The Detroit Free Press has documented how Toyota has stonewalled the investigation of these problems since at least 2003.
A Free Press review of documents from nine U.S. investigations since 2003 into sudden acceleration complaints show Toyota repeatedly ruled out many owner complaints, dismissed several concerns as posing no danger and modified models in production without offering similar changes to vehicles already on the road. Not until the 2007 floor mat investigation did any of the complaints lead to a recall.

Safety advocates and attorneys for owners suing over sudden acceleration say Toyota has simply stonewalled.
Instead of doing the right thing and fixing these problems on its own, Toyota had to be pressured into finally fixing these problems. While Toyota waited, innocent people died.
Toyota had to be pressured

With its decision to recall vehicles for faulty gas pedals, Toyota reversed calls it made in 2007 and 2008 that the same pedals weren't a safety threat in response to consumer complaints in the United States and Europe.

***

Sean Kane, a safety researcher who works with attorneys pursuing cases against Toyota, said Friday that he had found 19 deaths and 341 injuries stemming from 815 separate crashes involving Toyotas and sudden acceleration.

"This company is not being frank about the causes of sudden acceleration," Kane said. "We need to get down to the cause, and get it resolved quickly."
Since 2003, Toyota and government safety investigators have ignored hundreds of sudden acceleration complaints. Instead, Toyota blamed the sudden acceleration events on driver error, saying it was impossible for the electronics to malfunction.
Since the 1990s, NHTSA had concluded that most sudden acceleration complaints were caused by drivers mistakenly hitting the gas pedal instead of the brake. When a Massachusetts man asked in April 2003 for an investigation of 1997-2000 model Lexus sedans, citing 271 complaints of unintended acceleration, the agency rejected his request without querying Toyota for data.

On Jan. 22, 2004, an elderly Las Vegas couple died after the 2002 Camry they were driving sped off the fourth floor of a parking deck at the Golden Nugget casino. Their son later told NHTSA that witnesses saw the car stop, then accelerate off the deck.

In February 2004, a nurse from Maryland asked the agency to review the 2002 and 2003 Lexus ES350 sedans, saying her throttle had malfunctioned several times and led to one crash. A month later, NHTSA launched a wider investigation into the electronic throttles on nearly 1 million Lexus and Toyota sedans, citing more than 100 complaints.

From the start, Toyota pushed NHTSA to narrowly define the problem as short bursts where the engine surged to "something less than a wide-open throttle." It compared many of the complaints to the prior sudden acceleration cases that NHTSA had deemed driver error. Toyota also said the computer could not open the throttle without the accelerator pedal being pressed, and said even if built-in safety checks failed, stepping on the brakes would stop the car.
If Toyota was putting you first, it would have fixed this problem when it first became known in 2002 and 2003. If Toyota was putting you first, it would have spent pennies per vehicle to install a "smart brake" system that would prevent runaway vehicles. If Toyota was putting you first, it would not have lied to its own customers and drivers. If Toyota was putting you first, it would not have made "inaccurate and misleading" statements about the sudden acceleration problem. If Toyota was putting you first, it would not have kept replacement parts for itself instead of sending them to dealers so repairs could be made.
Instead, Toyota put itself first in every instance and you should be outraged. Toyota is playing with innocent lives in order keep pennies per vehicle for itself. Toyota put profits and image over safety.
Keep the pressure on Toyota so that it finally fixes the whole problem once and for all.
I have been documenting the Toyota sudden acceleration and "sticky throttle" problems for months and you can learn more at our auto safety blog.
Learn more and become a fan of Langdon & Emison on Facebook.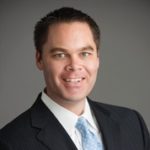 Brett Emison is currently a partner at Langdon & Emison, a firm dedicated to helping injured victims across the country from their primary office near Kansas City. Mainly focusing on catastrophic injury and death cases as well as complex mass tort and dangerous drug cases, Mr. Emison often deals with automotive defects, automobile crashes, railroad crossing accidents (train accidents), trucking accidents, dangerous and defective drugs, defective medical devices.