As Toyota recall problems mount for everyday drivers, the Economist and CBS News have reported that Toyota's multiple recalls are causing havoc for major car rental companies.
YOU ARE not actually very likely to find yourself in a Toyota with a malfunctioning accelerator. But car rental companies have been moving quickly to get their recalled Toyotas fixed. It's good business: the recall has been the subject of a lot of cable-news hysteria, and the companies are well aware of the damage that could result from just one of their customers being unable to bring her car to a stop. The Los Angeles Times' Hugo Martin has more:

"[T]he parent company of Avis and Budget rental cars began pulling 20,000 recalled models from the two companies' fleets last month."

"By this week, 97% of the recalled vehicles were off the road and had begun repairs, said John Barrows, a spokesman for Avis Budget Group Inc. The recall efforts have not been 100% successful in part because some customers who rented Toyotas and Vibes didn't return them right away because they either didn't know or didn't care that the cars had been recalled."

Rental companies' problems have been compounded by Toyota's announcement last week that it was adding nearly half a million late-model hybrid cars to the recall. One firm that has handled both the original recall and last week's hybrid announcement with particular aplomb is the Cambridge, Massachusetts-based "car-sharing" company Zipcar. Since Zipcars rent by the hour, it was relatively easy for the company to locate its Toyotas and get them serviced. Some of the 2009 and 2010 Toyota Matrix models that were recalled are already back on the road, according to Zipcar, and the company expects the rest of them—5% of its fleet—to be back in service later this week.
Several independent experts, including Kane, have concluded that Toyota doesn't really know what causes the sudden acceleration problem and, therefore, doesn't really know how to fix it.
Toyota has stonewalled several investigations into the sudden acceleration problem, even going so far as to hire former regulators directly from NHTSA to lobby against further NHTSA investigation.
Toyota's president was on the Today show being interviewed by Matt Lauer and made several misleading statements about the sudden acceleration problem and its fixes.
After dragging its feet and being called "safety deaf" on the sudden acceleration recall, Toyota did it again when Toyota knew of the problems with its Prius brakes long before warning its drivers, customers and innocent motorists.
As I have documented here for the last several months, Toyota has known about — and ignored — its sudden acceleration problem for more than five years. Instead of acknowledging and repairing this widespread defect, Toyota waited years to acknowledge the defect and instead blamed its own customers. It appears Toyota's conduct is just more of the same for a company with a documented history of safety-problem cover-ups.
You can see the time line of Toyota's sudden acceleration safety problems here and see the independent report on sudden acceleration from Safety Research & Strategies here.
Learn more at our safety blog and become a fan of Langdon & Emison on Facebook.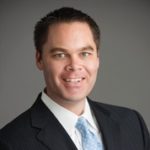 Brett Emison is currently a partner at Langdon & Emison, a firm dedicated to helping injured victims across the country from their primary office near Kansas City. Mainly focusing on catastrophic injury and death cases as well as complex mass tort and dangerous drug cases, Mr. Emison often deals with automotive defects, automobile crashes, railroad crossing accidents (train accidents), trucking accidents, dangerous and defective drugs, defective medical devices.