News Channel 9 in Chattanooga, Tennessee has reported that a Georgia man, Mark Greenway, had his Lexus accelerate out of control resulting in a crash that left him trapped at the bottom of a ravine.
A north Georgia man trusted his Toyota made Lexus, but says he ended up injured and trapped at the bottom of a ravine this weekend when his car wouldn't stop.

And the driver blames the floor mat interference recall connected to his car. Mark Greenway's 2009 Lexus turned his life upside down.

Greenway says Toyota should have moved faster in getting dealerships to fix this problem, especially with lives on the line. He went through the scariest ride of his life Saturday night n his immaculate 2009 Lexus IS 250.

Just like cars this afternoon, Greenway negotiated the "S" curves on his way back to his Ellijay home, but he never made it. He recalled his first thought when he stepped on the brake and his engine raced. "To stop it, the more I tried to stop it, it didn't stop," Greenway said.

***

"When I touched the brake to go around the curves, the engine raced it revved up," and Greenway said it wouldn't stop accelerating. "That's the last thing I remember before it went off the bluff."
According to the report, Greenway took his Lexus into his local dealer about five weeks before the crash, but the dealer did not do any repair.
Toyota claims in its ads that it has a fix for its recalls. That may be partially true. Unfortunately, its recalls do not fix all of the causes of sudden acceleration. Toyota vehicles will continue to accelerate out of control despite the recalls. Toyota has continued to ignore the possibility that the sudden acceleration problem is caused by an electronic malfunction or electro-magnetic interference.
As I have documented here for the last several months, Toyota has known about — and ignored — its sudden acceleration problem for more than five years. Instead of acknowledging and repairing this widespread defect, Toyota waited years to acknowledge the defect and instead blamed its own customers. It appears Toyota's conduct is just more of the same for a company with a documented history of safety-problem cover-ups.
Learn more and become a fan of Langdon & Emison on Facebook.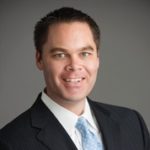 Brett Emison is currently a partner at Langdon & Emison, a firm dedicated to helping injured victims across the country from their primary office near Kansas City. Mainly focusing on catastrophic injury and death cases as well as complex mass tort and dangerous drug cases, Mr. Emison often deals with automotive defects, automobile crashes, railroad crossing accidents (train accidents), trucking accidents, dangerous and defective drugs, defective medical devices.