After multiple recalls for sudden acceleration problems, Toyota now blames many of these events on "sticky" accelerator pedals. However, ABC News reports that the supplier – CTS – says sticky pedals aren't to blame and Toyota is far from done in ending the problem of runaway cars.
A fix is in the works in the next few days for the 2.3 million Toyotas under recall, according to the automaker. New gas pedals are being shipped to replace the "sticky" gas pedals that Toyota blames for random acceleration in its vehicles.

But even the company's own supplier, Indiana-based CTS, says Toyota is far from done in ending the problem of runaway cars — and that Toyota told it none of the serious accidents or deaths linked to runaway cars was caused by "sticky" gas pedals.

The pedal's problem was determined by Toyota to be excessive wear of an interior part, caused by condensation build up, making the gas pedal slow to return to idle.

But Mitch Walorski, director of investor relations for CTS, said Toyota had acknowledged that this "rare set of conditions" had not caused any accidents.

"They acknowledged that they did not cause any accidents or injuries related to that condition of the pedal," said Walorski.
The statement from Toyota's own supplier confirms what independent safety experts have been saying for months: Toyota's newest recall won't solve the sudden acceleration problem.
Safety experts agree that this could be the tip of the iceberg and even more needs to be done. In fact, Toyota has not yet recalled some models or model-years with the highest rate of unintended acceleration complaints, such as the 2002-06 Toyota Camry. Toyota's failure to include these vehicles gives its customers and the public a false sense of security.
ABC News confirmed sudden acceleration events in Toyota vehicles not yet subject to any recall.
Whether or not sticking gas pedals are the cause of random acceleration in Toyotas, there are many reports of runaway Toyotas that are not on the list of models recalled by the company to replace the pedals.

Dr. Alan Ostroff of Philadelphia says his Prius, which is not on the recall list, just "took off" on him.

" I panicked," Ostroff told ABC News. "It's like driving on ice, you hit the brakes and you can't stop." When Ostroff's Prius got within a few feet of hitting the car in front of him, he swerved into oncoming traffic. He says he just missed a huge truck.

Ostroff said there also no problem with his floor mats. Toyota had previously blamed poorly fitting floor mats for the random acceleration incidents in some of its cars, and issued a recall to replace them. Ostroff now refuses to take his car back out on the road until Toyota finds the problem.
Sean Kane, an independent safety expert with Safety Research & Strategies says most of the 2000+ sudden acceleration cases he has documented have nothing to do with either the accelerator pedal or the floor mats.
"I think the bulk of the problems we're seeing have nothing to do with some kind of accelerator pedal or with the floor mats," safety expert Sean Kane told ABC News. "It has to do with other components in these vehicles, most likely in the electronics." Kane is with Safety Research & Strategies, a private auto safety firm in Rehoboth, Massachusetts.

Reports of the runaway Toyotas surged after the company began to use tiny computers to control acceleration, and as Toyota appeared to put more emphasis on cost cutting and less on its famed quality control.
As I have documented here for the last several months, Toyota has known about — and ignored — its sudden acceleration problem for more than five years. Instead of acknowledging and repairing this widespread defect, Toyota waited years to acknowledge the defect and instead blamed its own customers.
In fact, Toyota was criticized last fall by government safety regulators for making "inaccurate and misleading" statements concerning the accelerator problems. The National Highway Traffic Safety Administration ("NHTSA") issued a statement that the recalled Toyota and Lexus vehicles do have an "underlying defect".
I have been documenting the Toyota sudden acceleration and "sticky throttle" problems for months and you can learn more at our auto safety blog.
Learn more and become a fan of Langdon & Emison on Facebook.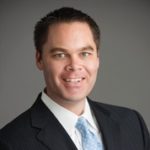 Brett Emison is currently a partner at Langdon & Emison, a firm dedicated to helping injured victims across the country from their primary office near Kansas City. Mainly focusing on catastrophic injury and death cases as well as complex mass tort and dangerous drug cases, Mr. Emison often deals with automotive defects, automobile crashes, railroad crossing accidents (train accidents), trucking accidents, dangerous and defective drugs, defective medical devices.