After nearly six months since the tragic sudden acceleration crash that killed California highway patrolman Mark Saylor and his family, Toyota officials and independent safety experts finally gave sworn testimony before Congress on Toyota's deadly sudden acceleration problem. Toyota USA's chief executive, Jim Lentz, says Toyota's current recalls may not fix the acceleration problem.
An independent electrical engineer, Professor David Gilbert, was able to produce Toyota sudden acceleration by introducing a short circuit. The unintended acceleration occurred, but was not documented by the Toyota vehicle's on board computer or data recovery "black box" system. In sworn testimony before Congress, Toyota admitted that it was able to reproduce the results of Dr. Gilbert's test. Toyota officials now say they would like to work with Professor Gilbert.
Since this problem began,
we have learned:
Throughout the sudden acceleration time line, one thing has been consistent: If Toyota has consistently misled the public about the nature and severity of the Toyota sudden acceleration problem. When given the opportunity to come forward with information, Toyota has chosen lie after lie after lie.
Perhaps now that Toyota executive have given sworn testimony under penalty of perjury, the lies with cease (or at least slow down).
Toyota's conduct since the acceleration problem surfaced publicly late last year has been reprehensible. Documents submitted to the House Oversight and Government Reform Committee showed that Toyota put profits over safety and money ahead of human life. In these documents, Toyota listed the following as "wins": avoiding a full recall in 2007 because of sudden acceleration problems; avoiding an investigation into Tacoma rust problems; and winning delays in various new safety regulations (including side curtain air bags and better door locks). A "win" for Toyota is a loss for safety.
Toyota has a well-documented history of attempted cover-ups of safety problems. The Detroit Free Press has documented how Toyota has stonewalled the investigation of these problems since at least 2003. Now, Toyota has said its own data recorders are not reliable. What are these black boxes saying that has Toyota withholding this evidence?
After dragging its feet and being called "safety deaf" on the sudden acceleration recall, Toyota did it again when Toyota knew of the problems with its Prius brakes long before warning its drivers, customers and innocent motorists.
One of the major problems is that Toyota has created a false sense of security for owners whose vehicles have not yet been recalled, but whose vehicles may suffer from this deadly defect. For example, the Toyota owner interviewed by a CBS affiliate believed her car was safe because it had not yet been recalled, even though her Camry suffers one of the highest rates of sudden acceleration.
It will be interesting to see what else Congress can uncover with its subpoena power. As I have documented here for the last several months, Toyota has known about — and ignored — its sudden acceleration problem for more than five years. Instead of acknowledging and repairing this widespread defect, Toyota waited years to acknowledge the defect and instead blamed its own customers.
It is time that Toyota is finally held accountable for putting profits over safety and for putting money ahead of human life.
You can learn more at our safety blog and become a fan of Langdon & Emison on Facebook.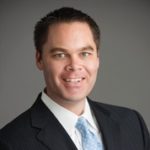 Brett Emison is currently a partner at Langdon & Emison, a firm dedicated to helping injured victims across the country from their primary office near Kansas City. Mainly focusing on catastrophic injury and death cases as well as complex mass tort and dangerous drug cases, Mr. Emison often deals with automotive defects, automobile crashes, railroad crossing accidents (train accidents), trucking accidents, dangerous and defective drugs, defective medical devices.