Following yesterday's revelation that Toyota bragged about saving $100 million by avoiding a full recall because of its ongoing sudden acceleration problem, a federal grand jury has issued a subpoena for more Toyota documents.
CNN reported on the grand jury and SEC subpoenas today:
CBS News reported this morning about the "smoking gun" Toyota documents:
Documents submitted to the House Oversight and Government Reform Committee showed that Toyota put profits over safety and money ahead of human life. In these documents, Toyota listed the following as "wins": avoiding a full recall in 2007 because of sudden acceleration problems; avoiding an investigation into Tacoma rust problems; and winning delays in various new safety regulations (including side curtain air bags and better door locks). A "win" for Toyota is a loss for safety.
Now, several news sources, including the Wall Street Journal and NBC News have reported that a federal grand jury and the U.S. Securities and Exchange Commission will seek additional Toyota documents related to Toyota's ongoing sudden acceleration problem.
From the Wall Street Journal:
WASHINGTON—Toyota Motor Corp. said Monday it has received a subpoena from a U.S. federal grand jury requesting documents related to unintended acceleration of its vehicles and the braking system of its Prius hybrid, as the auto maker's safety woes continue to grow.

The company also said it has received a "voluntary request" and a subpoena from the Los Angeles office of the U.S. Securities and Exchange Commission for documents related to sudden unintended acceleration and the company's disclosure polices and practices. The Japanese auto maker said in a statement to the London Stock Exchange that it received the grand jury request on Feb. 9 and the SEC request on Feb. 19. Toyota said it intends to cooperate with the investigations and is preparing its responses.
According to an NBC News report, these smoking gun documents could be devastating for Toyota:
"You can feel that the staff were thinking more about company profits than customers," Mamoru Kato, an analyst at Tokai-Tokyo Securities, said in an e-mail after viewing the documents. "It's unfavorable for Toyota ahead of the hearings."

***

"This is any executive's worst nightmare — a damning document comes out and exposes your company as having basically gone slow and tried to delay addressing significant safety problems with their product," said Jeff Kingston, director of Asian studies at Temple University Japan, referring to the documents that claimed the company saved millions in the 2007 recall.
So, what's Toyota's excuse after this damning information was revealed? In typical Toyota fashion, the company wants you to believe what it tells you publicly and not what its executive talked about in private:
Toyota said in a statement: "Our first priority is the safety of our customers and to conclude otherwise on the basis of one internal presentation is wrong. Our values have always been to put the customer first and ensure the highest levels of safety and quality."
Throughout Toyota's sudden acceleration problem, it has been caught lying to the public again, and again and again.
Toyota has a well-documented history of attempted cover-ups of safety problems. The Detroit Free Press has documented how Toyota has stonewalled the investigation of these problems since at least 2003. Now, Toyota has said its own data recorders are not reliable. What are these black boxes saying that has Toyota withholding this evidence?
After dragging its feet and being called "safety deaf" on the sudden acceleration recall, Toyota did it again when Toyota knew of the problems with its Prius brakes long before warning its drivers, customers and innocent motorists.
One of the major problems is that Toyota has created a false sense of security for owners whose vehicles have not yet been recalled, but whose vehicles may suffer from this deadly defect. For example, the Toyota owner interviewed by a CBS affiliate believed her car was safe because it had not yet been recalled, even though her Camry suffers one of the highest rates of sudden acceleration.
It will be interesting to see what Congress can uncover with its subpoena power. As I have documented here for the last several months, Toyota has known about — and ignored — its sudden acceleration problem for more than five years. Instead of acknowledging and repairing this widespread defect, Toyota waited years to acknowledge the defect and instead blamed its own customers.
It is time that Toyota is finally held accountable for putting profits over safety and for putting money ahead of human life.
You can learn more at our safety blog and become a fan of Langdon & Emison on Facebook.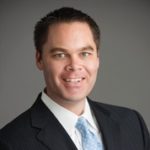 Brett Emison is currently a partner at Langdon & Emison, a firm dedicated to helping injured victims across the country from their primary office near Kansas City. Mainly focusing on catastrophic injury and death cases as well as complex mass tort and dangerous drug cases, Mr. Emison often deals with automotive defects, automobile crashes, railroad crossing accidents (train accidents), trucking accidents, dangerous and defective drugs, defective medical devices.