Toyota executives told Congress in sworn testimony that it gave a consulting company called Exponent an unlimited budget to research electromagnetic sources of Toyota's sudden acceleration problems. However, after an automotive professor, David Gilbert, successfully demonstrated that Toyota's "failsafe" electronics claims were false, Toyota has taken off the gloves and spent the last several days attacking Professor Gilbert and his findings.
Today, Toyota's paid consultants held an internet press event to attack Professor Gilbert's findings about Toyota's unintended acceleration problem. I have a couple questions about Toyota's hired guns:
(1) Who paid for Exponent's work trying to debunk Professor Gilbert's findings; and
(2) Is Toyota focused on finding and fixing the problem or is Toyota focused on attacking this automotive professor?
Can you guess the answers?
I find the very first page of Exponent's report more telling than any other. Take a look for yourself. Do you see what I see?
For whom did Exponent prepare this report? Was it done for Toyota's engineers? For Toyota's safety department? For Toyota's corporate executives? Nope. Exponent's testing was prepared for and at the direction of Toyota's litigation counsel, Bowman & Brooke, LLP.
Toyota's engineering department did not order these tests.
Toyota's design department did not order these tests.
Toyota's electrical engineers did not order these tests.
Toyota's safety department did not order these tests.
Toyota's executive officers did not order these tests.
It was Toyota's litigation attorneys that ordered these tests.
If it wasn't Toyota's engineers that asked for this test as a safety evaluation, why did Toyota call in these hired guns? What is this test out to prove? Well, let's see what Exponent's report says:
Toyota's lawyers hired Exponent to attack Professor Gilbert's findings, not to figure what is really causing Toyota's sudden acceleration problem. At Toyota, it looks like safety loses again.
Toyota's report from Exponent shows nothing more than a giant company spending an unlimited amount of money to attack an automotive professor that had the gall to challenge Toyota's lies. Toyota appears to be more worried about covering its tail than actually fixing the problem that causes these vehicles to run out of control.
Why is Toyota more focused on refuting Professor Gilbert's testing than figuring out what is actually causing the Toyota sudden acceleration problem?
This is just one more example of Toyota's well-documented history of attempted cover-ups of safety problems. Throughout the sudden acceleration time line, one thing has been consistent: Toyota has consistently misled the public about the nature and severity of the Toyota sudden acceleration problem. When given the opportunity to come forward with information, Toyota has chosen lie after lie after lie.
The Detroit Free Press has documented how Toyota has stonewalled the investigation of these problems since at least 2003. Now, Toyota has said its own data recorders are not reliable. What are these black boxes saying that has Toyota withholding this evidence?
After dragging its feet and being called "safety deaf" on the sudden acceleration recall, Toyota did it again when Toyota knew of the problems with its Prius brakes long before warning its drivers, customers and innocent motorists.
It is time that Toyota is finally held accountable for putting profits over safety and for putting money ahead of human life.
You can learn more at our safety blog and become a fan of Langdon & Emison on Facebook.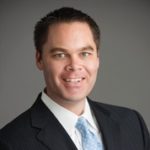 Brett Emison is currently a partner at Langdon & Emison, a firm dedicated to helping injured victims across the country from their primary office near Kansas City. Mainly focusing on catastrophic injury and death cases as well as complex mass tort and dangerous drug cases, Mr. Emison often deals with automotive defects, automobile crashes, railroad crossing accidents (train accidents), trucking accidents, dangerous and defective drugs, defective medical devices.