As I have documented for months, many experts believe Toyota's sudden acceleration problem stems primarily from a defect in the vehicles' electronics – the electronic throttle controls and the on-board computer. Now, Apple co-founder Steve Wozniak (who drives a Toyota Prius) and US safety officials are publicly investigating Toyota's electronics.
From USA Today:

"This problem is well-known to all automakers. If you can solve this problem, you would be a multibillionaire," said John Liu, a Wayne State University professor of electrical and computer engineering. . . .
With new, high-profile investigations into Toyota's electronics, the mainstream media is finally starting to take notice. USA Today featured an article explaining how radio wave interference could cause electronic throttles to go haywire.
Here's a scary thought: your car could take off like a rocket on you when radio waves or microwaves interfere with the electronic throttle system.

With today's drive-by-wire systems, all it could take is a cellphone, satellite radio or a large microwave in a restaurant that theoretically could interfere with the car's computer system and cause unintended acceleration, reports Greg Gardner in the Detroit Free Press. It would be extremely hard to detect, but could help explain why some Toyota owners who are not covered by the recall say they have had unintended acceleration incidents.
An independent safety expert has told me that a disproportionate number of these sudden acceleration events occur in or around car washes. The data suggest the car wash causes electromagnetic interference with the vehicle electronics, which either initiates or replicates errant signals to the electronic throttle controls. This interference is likely caused by moisture penetrating the electronics and acting as a conductor for electromagnet interference from the car wash machinery.
As documented by USA Today and the Detroit Free Press, similar electromagnetic interference could arise from a cell phone, radio or even a restaurant's large microwave oven.
The Free Press article points out — as I have for months — that Toyota trails its competitors in smart brake technology, a critical safety device that could have prevented the deadliest sudden acceleration collisions. As I reported last week, other car makers (including Chrysler, Nissan, Volkswagen, Audi, Infiniti, BMW and Mercedes-Benz) have utilized this simple technology for at least 15 years and Toyota could have installed this technology for less than one dollar ($1.00) per vehicle. Toyota's failure to include this critical safety device that costs only pennies is inexcusable.
"You can't wash it away on the basis of probability and blame it on Toyota's growth," said Sean Kane, a safety researcher for Safety Research and Strategies in Rehoboth, Mass. "They certainly need to apply the brake-override technology on all vehicles with electronic throttle control."

Kane's firm has compiled regulatory and accident data back to 1999 that it said shows 2,262 complaints, 815 crashes, 314 injuries and 19 deaths attributable to sudden acceleration in Toyota-produced vehicles.
As I have documented here for the last several months, Toyota has known about — and ignored — its sudden acceleration problem for more than five years. Instead of acknowledging and repairing this widespread defect, Toyota waited years to acknowledge the defect and instead blamed its own customers. It appears Toyota's conduct is just more of the same for a company with a documented history of safety-problem cover-ups.
Learn more and become a fan of Langdon & Emison on Facebook.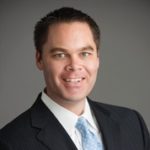 Brett Emison is currently a partner at Langdon & Emison, a firm dedicated to helping injured victims across the country from their primary office near Kansas City. Mainly focusing on catastrophic injury and death cases as well as complex mass tort and dangerous drug cases, Mr. Emison often deals with automotive defects, automobile crashes, railroad crossing accidents (train accidents), trucking accidents, dangerous and defective drugs, defective medical devices.