Jim Lentz, the President and Chief Operating Officer of Toyota Motor Sales, USA was interviewed this morning by Matt Lauer on the Today Show. Was Toyota's President honest with Matt Lauer and the American public? You be the judge.
The video appears below. (For those viewing on Facebook, please view the original post here in order to view the video.)
Visit msnbc.com for breaking news, world news, and news about the economy
Will Toyota Guarantee Safety? Umm… no.
Mr. Lentz made some pretty remarkable comments. For example, Lauer's very first question asked if Toyota would guarantee that its fix would make Toyota vehicles safe. Lentz refused to guarantee the safety of Toyota vehicles following the "sticky" pedal fix.
When Did Toyota Learn About This Problem?
Lentz also said that Toyota first learned about the sudden acceleration problem in October 2009. However, Bloomberg News reported yesterday that Toyota knew about the exact same "sticky" pedal acceleration problems in Europe since August 2008.
I have documented here for months how Toyota ignored the sudden acceleration problem for more than five years.
What Causes Toyota's Sudden Acceleration?
Notably, Lentz also admitted that there are lots of issues and many facets surrounding the sudden acceleration problem. At one point, Lentz even began listing several ways in which sudden acceleration may occur. However, Toyota still is addressing only two of the many, many sources of sudden acceleration.
Toyota continues to deny and ignore the possibility that the problem lies within Toyota's computers and electronics. Since 2004, independent safety experts have pointed to problems with Toyota's electronic throttle controls as a source for Toyota's sudden acceleration problem.
Safety experts agree that this could be the tip of the iceberg and even more needs to be done. In fact, Toyota has not yet recalled some models or model-years with the highest rate of unintended acceleration complaints, such as the 2002-06 Toyota Camry. Toyota's failure to include these vehicles gives its customers and the public a false sense of security.
What Has Toyota Done In The Past?
As I have documented here for the last several months, Toyota has known about — and ignored — its sudden acceleration problem for more than five years. Instead of acknowledging and repairing this widespread defect, Toyota waited years to acknowledge the defect and instead blamed its own customers. This conduct is just more of the same for a company with a documented history of safety-problem cover-ups.
You Decide
Toyota's new ad campaign says it puts you first. Well, now "You" get to decide: Was Toyota's president being honest with the American public?
Learn more and become a fan of Langdon & Emison on Facebook.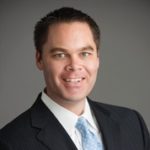 Brett Emison is currently a partner at Langdon & Emison, a firm dedicated to helping injured victims across the country from their primary office near Kansas City. Mainly focusing on catastrophic injury and death cases as well as complex mass tort and dangerous drug cases, Mr. Emison often deals with automotive defects, automobile crashes, railroad crossing accidents (train accidents), trucking accidents, dangerous and defective drugs, defective medical devices.