Not only are California prosecutors investigating Toyota's conduct regarding its sudden acceleration problem, Connecticut's Attorney General announced that he will also investigate Toyota's sudden acceleration problem after three sudden acceleration crashes in Connecticut in just two days last week, leaving one man dead.
From WTNH:
More from WTNH:
Hartford, Conn. (AP) – Attorney General Richard Blumenthal says he's investigating Toyota's response to vehicle accelerator problems after three Camry crashes in Connecticut this week.

Blumenthal said Friday he's asked the car company if it plans to send experts to examine the Connecticut cars to determine if in fact faulty accelerators played a role. He also asked for Toyota's procedures for investigating such crashes.

However, despite the AG's efforts to jump start an investigation, Connecticut residents are nervous every time they get behind the wheel of their cars. "I worry a little bit," said Isaah Johnson. "What do you do if your accelerator sticks, put it in neutral," asked Johnson.
Since the beginning, Toyota has been more focused on protecting its image and covering its [rear] than making sure its vehicles are safe for Toyota owners and other innocent drivers. Toyota has gone so far as to provide its litigation defense lawyers with an unlimited budget to attack any report that suggests Toyota's electronics could cause sudden acceleration. Toyota's attorneys designed the testing to protect Toyota rather than to protect Toyota drivers.
Throughout the sudden acceleration time line, one thing has been consistent: Toyota has consistently misled the public about the nature and severity of the Toyota sudden acceleration problem. When given the opportunity to come forward with information, Toyota has chosen lie after lie after lie.
The Detroit Free Press has documented how Toyota has stonewalled the investigation of these problems since at least 2003. Now, Toyota has said its own data recorders are not reliable. What are these black boxes saying that has Toyota withholding this evidence?
After dragging its feet and being called "safety deaf" on the sudden acceleration recall, Toyota did it again when Toyota knew of the problems with its Prius brakes long before warning its drivers, customers and innocent motorists.
It is time that Toyota is finally held accountable for putting profits over safety and for putting money ahead of human life.
You can learn more at our safety blog and become a fan of Langdon & Emison on Facebook.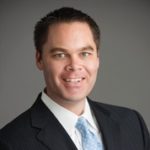 Brett Emison is currently a partner at Langdon & Emison, a firm dedicated to helping injured victims across the country from their primary office near Kansas City. Mainly focusing on catastrophic injury and death cases as well as complex mass tort and dangerous drug cases, Mr. Emison often deals with automotive defects, automobile crashes, railroad crossing accidents (train accidents), trucking accidents, dangerous and defective drugs, defective medical devices.