Business Week has reported that Toyota gamed the system by hiring auto regulators to shut down investigations into the problems that led to Toyota's sudden acceleration recall.
Feb. 12 (Bloomberg) — Former regulators hired by Toyota Motor Corp. helped end at least four U.S. investigations of unintended acceleration by company vehicles in the last decade, warding off possible recalls, court and government records show.

Christopher Tinto, vice president of regulatory affairs in Toyota's Washington office, and Christopher Santucci, who works for Tinto, helped persuade the National Highway Traffic Safety Administration to end probes including those of 2002-2003 Toyota Camrys and Solaras, court documents show. Both men joined Toyota directly from NHTSA, Tinto in 1994 and Santucci in 2003.

***

"Toyota bamboozled NHTSA or NHTSA was bamboozled by itself," said Joan Claybrook, an auto safety advocate and former NHTSA administrator in the Jimmy Carter administration. "I think there is going to be a lot of heat on NHTSA over this."

***

There are no waiting-period requirements for moves to a company from its regulator for lower-level positions like those of Tinto and Santucci, said Allan Kam, former NHTSA senior enforcement attorney, who retired in 2000 after 25 years and said he was a "mentor" to Tinto at the agency. Santucci came to NHTSA after Kam's retirement.

"They're not supposed to deal with the agency about a matter they dealt with at the agency," he said. Neither former NHTSA employee testified to any such conflicts when asked by attorneys.
The Business Week report again highlights Toyota's culture of hypocrisy and deception and its history of attempted safety problem cover-ups.
Why does Toyota think it doesn't have to play by the same rules as everyone else? How does Toyota keep getting away with putting profits ahead of safety? When will Americans say enough is enough?
I have been documenting the Toyota sudden acceleration and "sticky throttle" problems for months and you can learn more at our auto safety blog.
Learn more and become a fan of Langdon & Emison on Facebook.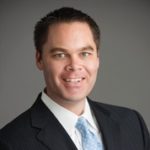 Brett Emison is currently a partner at Langdon & Emison, a firm dedicated to helping injured victims across the country from their primary office near Kansas City. Mainly focusing on catastrophic injury and death cases as well as complex mass tort and dangerous drug cases, Mr. Emison often deals with automotive defects, automobile crashes, railroad crossing accidents (train accidents), trucking accidents, dangerous and defective drugs, defective medical devices.