Last week, Toyota expanded its massive sudden acceleration recall to include another 2.3 million vehicles, bringing the total number of vehicles recalled to 6.5 million. Just days later, USA Today reported that Toyota will expand the recall again to include up to 2 million European vehicles.
Until yesterday, Toyota had been determined to continue sales of these recalled vehicles with the potentially deadly gas pedal / throttle problems.
Finally, just yesterday, Toyota announced that it would halt sales of the newly recalled vehicles.
One piece of the news video above is disturbing. (For those reading this post on Facebook, the video may not be available, please see the original post here.)

Katie Couric implies that owners can take their vehicles to Toyota for repairs — that is not correct. Toyota has not yet identified the source of the problem and there is no fix currently available.
While Toyota's action is welcome in light of the many serious injuries and deaths from its sudden acceleration problem, safety experts say it might not be enough. Independent safety expert, Sean Kane of Safety Research & Strategies, says Toyota's sudden acceleration problem is multi-faceted and occurs across a broad array of Toyota models — some of which are not yet subject to any of Toyota's three recalls.
"This is a desperate move by a company desperate to control a situation that has already spiraled out of control," says SRS president Sean E. Kane. "We know that Toyota sudden Unintended Acceleration is a multi-faceted problem across many model lines and models years. This move might buy them a brief distraction, but the problems aren't going away even after a fix is in place for the vehicles included in this recent recall."

Unintended acceleration is occurring across a number of Toyota makes, models and years and under varying circumstances. Based on Safety Research & Strategies' review of complaints, owner interviews and vehicle inspections, there appears to be a multitude of root causes ranging from mechanical interface to unidentified electronic defects. Thus far, Toyota has only been willing to recall some vehicles for mechanical defects. Many vehicle models with high rates of unintended acceleration complaints, like the 2002 to 2006 Camry models are still not part of any recall. Regardless, all of these problems point back to the lack of appropriate failsafe designs – designs that ensure the driver can easily control the vehicle, when something does go wrong.
According to Sean Kane, Toyotas recalls should be expanded because they do not include some vehicles with the highest rate of unintended acceleration complaints — such as the 2002-2006 Toyota Camry models that are not yet subject to any recall.
At least Toyota has finally acknowledged a problem it denied and ignored for more than five years. News outlets across the country are finally taking notice of the seriousness of the problem.
Toyota's actions yesterday might be the first step in actually trying to fix this deadly problem instead of adding yet another notch in Toyota's well-documented history of attempted cover-ups of safety problems. Until this week, Toyota has consistently denied there was even a problem at all. Instead of acknowledging and — more importantly — fixing this widespread defect, Toyota instead blamed its own customers… calling these events "driver error."
Finally, Toyota has admitted it knew about the specific "sticky throttle" defect with its gas pedals last year — as Toyota was making "inaccurate and misleading" statements to the public about the severity of its sudden acceleration problem, yielding a strong rebuke from federal safety investigators at the National Highway Traffic Safety Administration ("NHTSA").
There is much work to be done to ensure Toyota vehicles are safe for American families and for American highways. Finally, after consistent prodding by safety experts like Sean Kane and the outstanding investigation of organizations like the Los Angeles Times and ABC News, Toyota is beginning to move in the right direction.
I have been documenting the Toyota sudden acceleration and "sticky throttle" problems for months and you can learn more at our auto safety blog.
Learn more and become a fan of Langdon & Emison on Facebook.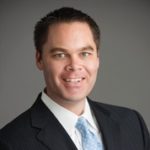 Brett Emison is currently a partner at Langdon & Emison, a firm dedicated to helping injured victims across the country from their primary office near Kansas City. Mainly focusing on catastrophic injury and death cases as well as complex mass tort and dangerous drug cases, Mr. Emison often deals with automotive defects, automobile crashes, railroad crossing accidents (train accidents), trucking accidents, dangerous and defective drugs, defective medical devices.