Toyota has recalled more than 10 million vehicles worldwide and is now sending its president, Akio Toyoda, to testify before the United States Congress. Now internal Toyota documents produced to Congress show that Toyota bragged about saving $100 million by avoiding a major recall of vehicles due to its sudden acceleration problem.
Image Source: House Oversight and Government Reform Committee and CNN
From the report by CNN:
NEW YORK (CNNMoney.com) — A Toyota executive boasted of the company saving $100 million by negotiating a limited recall for Toyota Camry and Lexus ES cars over a problem that could cause unintended acceleration.

In an internal Toyota (TM) document used as part of a company presentation on its government relations, dated July 6, 2009, the phrase "Negotiated 'equipment' recall on Camry/ES re: [sudden acceleration], saved $100 million+ with no defect found" is among a bullet-pointed list of "wins."

An "equipment" recall is a more limited type of recall, often to repair an accessory or non-essential part of the vehicle.

The presentation was given by Yoshi Inaba, Toyota's top North American executive.

The reference was apparently to a Sept., 2007, recall to secure floor mats that could trap the cars' gas pedals.

In August, 2009, the month following the presentation in which the executive boasted of saving $100 million over a full recall, a family of four was killed in a Lexus with its gas pedal stuck under a floor mat.

***

Among other "wins" listed were "Avoided investigation on Tacoma rust" and helping win delays in various new federal safety regulations.
So, a "win" for Toyota means reduced safety for American motorists?
I guess when Toyota "wins", safety loses.
Toyota is doing some fast talking to try to get out of this one. From NBC News:
Toyota said in a statement: "Our first priority is the safety of our customers and to conclude otherwise on the basis of one internal presentation is wrong. Our values have always been to put the customer first and ensure the highest levels of safety and quality."
In other words, Toyota wants us to believe its words and not its actions. Let's hope the public isn't that naive.
Toyota didn't stop at trying to avoid a safety recall, but actively worked against better safety equipment, including side-curtain airbags and even better door locks:
The new documents show the financial benefit of delay. In the presentation, Toyota said a phase-in to new safety regulations for side air bags saved the company $124 million and 50,000 man hours. Delaying a rule for tougher door locks saved $11 million.
Major media outlets are finally asking questions posed here weeks ago: What other Toyota vehicles have problems and why haven't they been recalled? Toyota still has not recalled several model years of its Toyota Camry vehicle. Independent safety experts, such as Sean Kane of Safety Research and Strategies, have found that the 2002-06 Camry suffers one of the highest rates of sudden unintended acceleration, but has not been recalled by Toyota. Now, according to NBC News, Clarence Ditlow of the Center for Auto Safety says more crashes of Toyota Camry vehicles "raises a huge red flag."
At least four independent safety experts separately concluded that Toyota doesn't really know what causes its sudden unintended acceleration problem and, therefore, doesn't really know how to fix it. Toyota has continued to ignore electrical problems and electromagnetic interference as a cause of sudden acceleration. However, safety experts identified electromagnetic interference as a cause more than five years ago.
You can view the timeline of Toyota's checkered safety history here.
Now, according to NBC News report, Congress will be asking many of these same questions:
"Many unintended accelerations do not appear to be explained by floor mats and sticky pedals," said Rep. Henry A. Waxman (D-Calif.), who is holding the Tuesday hearing on the recalls. "One of the key questions we will ask at the hearing is whether electronic defects could be responsible."
One of the major problems is that Toyota has created a false sense of security for owners whose vehicles have not yet been recalled, but whose vehicles may suffer from this deadly defect. For example, the Toyota owner interviewed by a CBS affiliate believed her car was safe because it had not yet been recalled, even though her Camry suffers one of the highest rates of sudden acceleration.
It will be interesting to see what Congress can uncover with its subpoena power. As I have documented here for the last several months, Toyota has known about — and ignored — its sudden acceleration problem for more than five years. Instead of acknowledging and repairing this widespread defect, Toyota waited years to acknowledge the defect and instead blamed its own customers.
Toyota has a well-documented history of attempted cover-ups of safety problems. The Detroit Free Press has documented how Toyota has stonewalled the investigation of these problems since at least 2003.
After dragging its feet and being called "safety deaf" on the sudden acceleration recall, Toyota did it again when Toyota knew of the problems with its Prius brakes long before warning its drivers, customers and innocent motorists. Not only are the multiple Toyota recalls hurting consumers, they are hurting rental car companies as well.
Now, Toyota has said its own data recorders are not reliable. What are these black boxes saying that has Toyota withholding this evidence. If these black boxes said that drivers were hitting the gas pedal instead of the brake, you know Toyota would be holding these black boxes up in front of every television camera and microphone in the country. What else is Toyota covering up?
Someone needs to finally hold Toyota accountable for putting profits over safety and money over lives.
You can learn more at our safety blog and become a fan of Langdon & Emison on Facebook.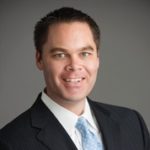 Brett Emison is currently a partner at Langdon & Emison, a firm dedicated to helping injured victims across the country from their primary office near Kansas City. Mainly focusing on catastrophic injury and death cases as well as complex mass tort and dangerous drug cases, Mr. Emison often deals with automotive defects, automobile crashes, railroad crossing accidents (train accidents), trucking accidents, dangerous and defective drugs, defective medical devices.