In the wake of recalling more than 9 million vehicles worldwide across more than half of its model lines, Toyota has undertaken an advertising blitz designed to calm customers' fears. In its latest commercial, Toyota admits that it "hasn't been living up to the standards you've come to expect from [it]". But what about Toyota's other claims? Is Toyota being truthful with you?
In it's print advertising campaign, Toyota promised to "put you first." But Toyota's actions speak much louder than its words. Unfortunately, Toyota's latest commercial appears to be more double speak from a car company that ignored a deadly problem for far too long. Let's fact check Toyota's commercial.
"We have a fix for our recalls."
Toyota claims in its ad that it has a fix for its recalls. That may be partially true. Unfortunately, its recalls do not fix all of the causes of sudden acceleration. Toyota vehicles will continue to accelerate out of control despite the recalls. Toyota has continued to ignore the possibility that the sudden acceleration problem is caused by an electronic malfunction or electro-magnetic interference.
Independent safety experts at Safety Research & Strategies have identified at least five potential causes for the Toyota sudden acceleration problem. Toyota's multiple recalls do not address all of the problems:
Pedal Entrapment

Pedal Misapplication

Electomagnetic Interference

Electronic Problems

Cracked Throttle Body Shafts
We know that replacing a "sticky" gas pedal or the floor mat will not resolve all of these problems, because:
Sudden acceleration has happened when the vehicle is in idle (neutral)
Sudden acceleration has happened when the brake pedal is engaged
Sudden acceleration has happened when no floor mats are in the vehicle
Sudden acceleration has happened in vehicles while at constant highway speed
An essential fix — that has not yet been rolled out — is installation of "smart brake" technology that would override the throttle input when the brake pedal is engaged. These systems would have prevented nearly every injury and death from sudden acceleration; have been available for more than a decade; and would have cost less than $1 per vehicle to install in the factory.
"We stopped production so we could focus on our customers' cars. . . first."
Umm… not really. Toyota stopped production, but not voluntarily. Toyota halted production only under pressure from safety experts at the US Department of Transportation and the National Highway Traffic Safety Administration ("NHTSA").
"The truth is, the reason Toyota decided to do the recall and to stop manufacturing is because we asked them to," [Transportation Secretary Ray] LaHood told WGN Radio

***

"NHTSA informed Toyota of their obligations and they complied with the law," David Strickland, administrator of the National Highway Traffic Safety Administration said via e-mail. "Their decision to halt sales was legally and morally the right thing to do."
You see, Toyota issued a recall of production line vehicles before it had come up with a remedy. Toyota could not legally keep selling vehicles it knew to be defective to unsuspecting buyers (although Toyota tried to do so).
Even worse, when Toyota did come up with a "fix" for the "sticky" pedal problem, Toyota kept the replacement parts for itself rather than sending the fix to its dealers. Toyota fixed its own cars first and only later fixed yours.
Toyota also fixed the "sticky" pedal problem in Europe before Toyota fixed it here in the United States. Toyota had already fixed the "sticky" gas pedal problem in Europe while it was still denying the problem existed in the United States. Why? Why fix European cars while Americans are being injured and killed by the exact same defect? Are European lives more valuable than American lives?
Toyota's History
Toyota has a well-documented history of attempted cover-ups of safety problems. The Detroit Free Press has documented how Toyota has stonewalled the investigation of these problems since at least 2003.
A Free Press review of documents from nine U.S. investigations since 2003 into sudden acceleration complaints show Toyota repeatedly ruled out many owner complaints, dismissed several concerns as posing no danger and modified models in production without offering similar changes to vehicles already on the road. Not until the 2007 floor mat investigation did any of the complaints lead to a recall.

Safety advocates and attorneys for owners suing over sudden acceleration say Toyota has simply stonewalled.
Instead of doing the right thing and fixing these problems on its own, Toyota had to be pressured into finally fixing these problems. While Toyota waited, innocent people died.
Toyota's president was on the Today show being interviewed by Matt Lauer and spouted many of these same lies.
After dragging its feet and being called "safety deaf" on the sudden acceleration recall, Toyota did it again when Toyota knew of the problems with its Prius brakes long before warning its drivers, customers and innocent motorists.
As I have documented here for the last several months, Toyota has known about — and ignored — its sudden acceleration problem for more than five years. Instead of acknowledging and repairing this widespread defect, Toyota waited years to acknowledge the defect and instead blamed its own customers. It appears Toyota's conduct is just more of the same for a company with a documented history of safety-problem cover-ups.
So, you be the judge: Is Toyota being honest with you? Is Toyota putting you first? Do you expect more from the company that builds your vehicle?
Learn more and become a fan of Langdon & Emison on Facebook.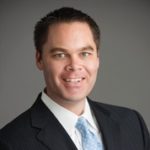 Brett Emison is currently a partner at Langdon & Emison, a firm dedicated to helping injured victims across the country from their primary office near Kansas City. Mainly focusing on catastrophic injury and death cases as well as complex mass tort and dangerous drug cases, Mr. Emison often deals with automotive defects, automobile crashes, railroad crossing accidents (train accidents), trucking accidents, dangerous and defective drugs, defective medical devices.