While Toyota has recalled 2007 and newer Camry vehicles because of the sudden acceleration problem, it has not recalled earlier (2002-06) Camry models. Now, the New York Times has confirmed what I've been writing here since Janurary — Toyota's recall did not go far enough and Camry vehicles not yet recalled show sudden acceleration rates just as high as the recalled models.
What I wrote in January:
From Safety Research & Strategies:

Unintended acceleration is occurring across a number of Toyota makes, models and years and under varying circumstances. Based on Safety Research & Strategies' review of complaints, owner interviews and vehicle inspections, there appears to be a multitude of root causes ranging from mechanical interface to unidentified electronic defects. Thus far, Toyota has only been willing to recall some vehicles for mechanical defects.

Many vehicle models with high rates of unintended acceleration complaints, like the 2002 to 2006 Camry models are still not part of any recall.
According to the New York Times graphic, Toyota has had the most reported sudden acceleration crashes of all of the auto makers and many of these were in vehicles not yet subject to any recall:
From the New York Times:
[A]n analysis of government documents shows that many Toyota Camrys built before 2007, which were not subject to recalls, have been linked to a comparable number of speed-control problems as recalled Camrys.

While owners of all makes of vehicles have filed complaints with the government about speed control problems, the analysis — based on a review of 12,700 complaint records in the United States over the last decade by The New York Times — reveals that Toyota had more complaints involving crashes than any other carmaker.

Many of the complaints were about vehicles not covered by recalls. The 2002 Camry, for example, had about 175 speed-control complaints. Roughly half of those involved crashes.

By comparison, the 2007 Camry, which was recalled, was the subject of about 200 speed-control complaints, with fewer than a quarter of those resulting in acci-dents.

In all, federal safety regulators said they had received complaints alleging that unintended acceleration in Toyota vehicles caused 34 deaths.

***

A separate examination by The Times of transport ministry records in Japan revealed a similar finding. In reports since 2001, Toyota vehicles have been cited with a greater frequency in complaints of sudden acceleration than those of other major carmakers.
Toyota has continuously insisted that electronics play no part in the Toyota sudden acceleration problem. However, just recently, an electrical engineering professor recreated Toyota's sudden acceleration problem by inducing a short circuit. In congressional hearings, Toyota USA's chief executive admitted that Toyota's own experts had replicated the results from professor David Gilbert's tests.
Throughout the sudden acceleration time line, one thing has been consistent: Toyota has consistently misled the public about the nature and severity of the Toyota sudden acceleration problem. When given the opportunity to come forward with information, Toyota has chosen lie after lie after lie.
Toyota has a well-documented history of attempted cover-ups of safety problems. The Detroit Free Press has documented how Toyota has stonewalled the investigation of these problems since at least 2003. Now, Toyota has said its own data recorders are not reliable. What are these black boxes saying that has Toyota withholding this evidence?
After dragging its feet and being called "safety deaf" on the sudden acceleration recall, Toyota did it again when Toyota knew of the problems with its Prius brakes long before warning its drivers, customers and innocent motorists.
It is time that Toyota is finally held accountable for putting profits over safety and for putting money ahead of human life.
You can learn more at our safety blog and become a fan of Langdon & Emison on Facebook.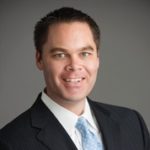 Brett Emison is currently a partner at Langdon & Emison, a firm dedicated to helping injured victims across the country from their primary office near Kansas City. Mainly focusing on catastrophic injury and death cases as well as complex mass tort and dangerous drug cases, Mr. Emison often deals with automotive defects, automobile crashes, railroad crossing accidents (train accidents), trucking accidents, dangerous and defective drugs, defective medical devices.