After ignoring the sudden acceleration problem for more than five years, Toyota has expanded its multiple gas pedal recalls of more than 9 million vehicles for a fifth time to include Toyota vehicles sold in Israel.
After Toyota was allowed to ignore this problem for so long, some – including The Durango Herald – are wondering if NHTSA investigators are partially to blame.
[T]he National Highway Traffic Safety Administration is supposed to respond to complaints with rigorous investigations and enforcement. By nearly all accounts, on the issue of Toyota's acceleration problems, that did not happen until last week. Regulation that hampers economic growth is intensely unpopular, especially during periods of high unemployment.
Months ago, I documented a Los Angeles Times report that safety investigators ignored hundreds of Toyota sudden acceleration reports dating back to 2001.
More than 1,000 Toyota and Lexus owners have reported since 2001 that their vehicles suddenly accelerated on their own, in many cases slamming into trees, parked cars and brick walls, among other obstacles, a Times review of federal records has found.

The crashes resulted in at least 19 deaths and scores of injuries over the last decade, records show. Federal regulators say that is far more than any other automaker has experienced.

Owner complaints helped trigger at least eight investigations into sudden acceleration in Toyota and Lexus vehicles by the National Highway Traffic Safety Administration in the last seven years. Toyota Motor Corp. recalled fewer than 85,000 vehicles in response to two of those probes, and the federal agency closed six other cases without finding a defect.

But those investigations systematically excluded or dismissed the majority of complaints by owners that their Toyota and Lexus vehicles had suddenly accelerated, which sharply narrowed the scope of the probes, the Times investigation revealed.
Federal regulators at the National Highway Traffic Safety Administration eliminated broad categories of sudden acceleration complaints, such as:
instances in which the driver said they could not stop the vehicle using their brakes;
sudden acceleration incidents lasting more than a few seconds; or
reports in which the driver could not or did not identify the possible causes of the problem
NHTSA officials used the exclusions as part of their rationale to close at least five of the investigations without finding any defect, because — with fewer incidents to consider — the agency concluded there were not enough reported problems to warrant further inquiry. In a 2003 Lexus probe, for example, the agency threw out all but one of 37 customer complaints cited in a defect petition. It then halted further investigation, saying it "found no data indicating the existence of a defect trend."
This is what happens when a key government safety agency is run by people who work for the very companies the agency is supposed to regulate. Safety regulators who were supposed to be looking out for the public ignored the vast majority of sudden acceleration defect claims while people were dying.
After a decade of budget cuts, it appears that President Obama may do something about this problem. The Detroit News has reported that President Obama's proposed budget includes an additional $4 million for NHTSA to add 66 personnel, including eight enforcement personnel to work on auto recall and safety investigations.
Washington — President Barack Obama will increase the number of employees at the National Highway Traffic Safety Administration by 10 percent under his budget proposal released today.

NHTSA would get a $4 million increase to add 66 personnel, including eight enforcement personnel to work on auto recall and safety investigations, a department official said today.

That's about a 15 percent increase in the number of investigators.

***

Adjusted for inflation, NHTSA's enforcement has been cut dramatically over the last decade. Most of the NHTSA's $800 million budget goes to handing out grants to states for anti-drunken driving, safety belt and other programs.

But Transportation Secretary Ray LaHood said the NHTSA's proposed budget includes $12 million in new funds to improve the New Car Assessment Program Five-Star Safety Rating System, to rank the new car safety and conduct new crash tests.
Just in the last week, we have learned that Toyota fixed the "sticky" pedal problem in Europe last year while it was still denying the problem in the US. Why did Toyota fix its European cars while Americans were getting injured and killed by the exact same defect?
We saw that the president of Toyota appears to have lied on the Today Show in an interview with Matt Lauer.
We also learned that a "smart brake" system would have prevented nearly all of the sudden acceleration crashes, has been around for 15 years and would have cost less than $1 per vehicle. Now, Toyota has developed a fix for the "sticky" pedal problem, but is keeping the parts for itself rather than sending them out dealers and Toyota's customers to fix these deadly vehicles that are already on American roads.
It's time for the safety experts in Washington to step up and do their job. If auto makers like Toyota refuse to do the right thing on their own, then we need the safety experts to hold Toyota accountable and ensure that something like this never happens again.
I have been documenting the Toyota sudden acceleration and "sticky throttle" problems for months and you can learn more at our auto safety blog.
Learn more and become a fan of Langdon & Emison on Facebook.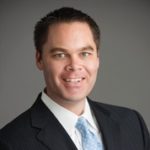 Brett Emison is currently a partner at Langdon & Emison, a firm dedicated to helping injured victims across the country from their primary office near Kansas City. Mainly focusing on catastrophic injury and death cases as well as complex mass tort and dangerous drug cases, Mr. Emison often deals with automotive defects, automobile crashes, railroad crossing accidents (train accidents), trucking accidents, dangerous and defective drugs, defective medical devices.