After at least 34 Toyota sudden acceleration deaths, attempts to cover up the sudden acceleration problem since 1986, and lie after lie after lie, USA Today has reported that Toyota may face criminal charges stemming from its handling of the sudden unintended acceleration problem.
Now we're learning that car makers like Toyota instruct their engineers and designers to cover up and destroy evidence to avoid potential criminal charges. I would normally say such conduct is unbelievable, but I've learned too much already about Toyota's culture of deception and history of safety cover-ups.
From USA Today:
The legal stakes are high for Toyota, because it is the first automaker embroiled in major safety issues since tough new criminal penalties became law after 2000's rollover recalls involving Ford Explorers and Firestone tires. The Transportation Recall Enhancement, Accountability and Documentation (TREAD) Act for the first time made individuals who intentionally mislead federal regulators about safety defects subject to possible criminal fines and/or prison.

Toyota revealed last month that a federal grand jury in the Southern District of New York subpoenaed documents relating to sudden acceleration in various vehicles and braking issues in the Prius.

The National Highway Traffic Safety Administration is investigating the timeliness of Toyota's reporting of its sudden-acceleration complaints and fixes and Transportation Secretary Ray LaHood says Toyota could face civil penalties. But the grand jury subpoenas signal that the U.S. attorney for that district has a criminal investigation underway.

"It is safe to assume they had good reason to issue those subpoenas," says former federal prosecutor Robert Mintz of McCarter & English. "They are well aware of the legal standards they have to meet to prosecute the case."

***

Bill Boehly, a former NHTSA enforcement chief, says NHTSA will be assessing whether Toyota should have told the agency sooner than it did about pedals that could stick, causing unintended acceleration, and whether it "provided all the information that was requested in the course of its defect investigations."

A trail of documents is being sought from Toyota by investigators in the various probes to discover what safety issues the company was aware of, when they found out about them and what they did in response.

However, Toyota likely has fewer documents to produce than an automaker might have in the 1990s. The TREAD Act sent such a chill through automakers that car company lawyers and managers began warning their engineers to avoid putting test results or conclusions in writing, according to two people who worked with the major automakers on compliance. They requested anonymity because of the sensitivity of the issue.

"The reason they don't put much in writing any more than they can help is they don't want to disclose the thought process or the design process of their staff," Savannah, Ga., plaintiff attorney James Carter says of automakers. "They've had to face that music too many times."
Did I read that correctly? The government did the right thing and enacted a tough law to hold manufacturers accountable for failing to recall defective vehicles that the car makers knew were hurting and killing people, so what did car makers do? Instead of making the vehicles safer, they told their engineers to stop putting test results in writing?!?
Car makers said, let's cover our ass and destroy evidence rather than make our cars safer for our customers and the driving public.
I am outraged by this — aren't you?
Since the beginning, Toyota has been more focused on protecting its image and covering its [rear] than making sure its vehicles are safe for Toyota owners and other innocent drivers. Toyota has gone so far as to provide its litigation defense lawyers with an unlimited budget to attack any report that suggests Toyota's electronics could cause sudden acceleration. Toyota's attorneys designed the testing to protect Toyota rather than to protect Toyota drivers.
Throughout the sudden acceleration time line, one thing has been consistent: Toyota has consistently misled the public about the nature and severity of the Toyota sudden acceleration problem. When given the opportunity to come forward with information, Toyota has chosen lie after lie after lie.
The Detroit Free Press has documented how Toyota has stonewalled the investigation of these problems since at least 2003. Now, Toyota has said its own data recorders are not reliable. What are these black boxes saying that has Toyota withholding this evidence?
After dragging its feet and being called "safety deaf" on the sudden acceleration recall, Toyota did it again when Toyota knew of the problems with its Prius brakes long before warning its drivers, customers and innocent motorists.
It is time that Toyota is finally held accountable for putting profits over safety and for putting money ahead of human life.
You can learn more at our safety blog and become a fan of Langdon & Emison on Facebook.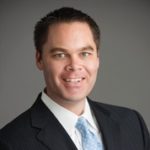 Brett Emison is currently a partner at Langdon & Emison, a firm dedicated to helping injured victims across the country from their primary office near Kansas City. Mainly focusing on catastrophic injury and death cases as well as complex mass tort and dangerous drug cases, Mr. Emison often deals with automotive defects, automobile crashes, railroad crossing accidents (train accidents), trucking accidents, dangerous and defective drugs, defective medical devices.