After ignoring the sudden acceleration problem for more than five years, Toyota has expanded its multiple gas pedal recalls of more than 9 million vehicles for a fifth time to include Toyota vehicles sold in Israel.
Now, according to WFAA, there is a report of yet another Toyota sudden acceleration crash.
Even after eye witnesses heard the engine revving after the crash and even though the driver pressed the brakes so hard they were smoking, Toyota denied there was any defect that caused the crash.
So, Toyota, what caused the crash this time?
So far, Toyota has blamed crashes on driver error. But not this time.
Toyota has blamed crashes on floor mats. But not this time.
Toyota has blamed crashes on the floor pan. But not this time.
Toyota has blamed crashes on "sticky" gas pedals. But not this time.
So, what is the problem? Is this a tacit admission by Toyota of a greater underlying problem?
Just yesterday, Jim Lentz, president and Chief Operating Officer of Toyota Motor Sales, USA, admitted that there are lots of issues and many facets surrounding the sudden acceleration problem. At one point, Lentz even began listing several ways in which sudden acceleration may occur. However, Toyota still is addressing only two of the many, many sources of sudden acceleration.
Toyota continues to deny and ignore the possibility that the problem lies within Toyota's computers and electronics. Since 2004, independent safety experts have pointed to problems with Toyota's electronic throttle controls as a source for Toyota's sudden acceleration problem.
Safety experts agree that this could be the tip of the iceberg and even more needs to be done. In fact, Toyota has not yet recalled some models or model-years with the highest rate of unintended acceleration complaints, such as the 2002-06 Toyota Camry. Toyota's failure to include these vehicles gives its customers and the public a false sense of security.
I have been documenting the Toyota sudden acceleration and "sticky throttle" problems for months and you can learn more at our auto safety blog.
Learn more and become a fan of Langdon & Emison on Facebook.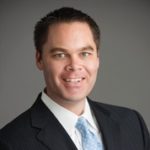 Brett Emison is currently a partner at Langdon & Emison, a firm dedicated to helping injured victims across the country from their primary office near Kansas City. Mainly focusing on catastrophic injury and death cases as well as complex mass tort and dangerous drug cases, Mr. Emison often deals with automotive defects, automobile crashes, railroad crossing accidents (train accidents), trucking accidents, dangerous and defective drugs, defective medical devices.