Last week, Toyota expanded its massive sudden acceleration recall to include another 2.3 million vehicles, bringing the total number of vehicles recalled to 6.5 million. Just days later, USA Today reported that Toyota will expand the recall again to include up to 2 million European vehicles.
In spite of this critical safety defect, the Financial Times reports that Toyota predicts a global sales jump for its vehicles.
Toyota Motor, the world's biggest carmaker, said on Tuesday that it expected to pull out of an unprecedented sales slump this year with projected volume growth of 6 per cent worldwide.

***

Toyota said it expects its sales expansion this year to be led by China, where it forecasts volume growth of 13 per cent. North American sales are projected to rebound by 11 per cent after the overall market hit multi-decade lows last year.

European sales were seen slumping by 5 per cent with the expiry of government subsidies that boosted demand in the second half of 2009.

One risk to Toyota's recovery scenario is a widening recall to fix potentially faulty accelerator pedals. The company said on Tuesday it was considering adding European models to a recall of 2.3m vehicles in the US announced last week.

The US recall is Toyota's second attempt to address reports of sudden, uncontrolled acceleration in its vehicles. The problem first drew wide notice in September after it was linked to the death of a California highway patrolman and three family members in a high-speed crash.
Toyota is still selling these defective vehicles to the public and plans to spur its global sales growth by continuing to sell recalled vehicles with known safety defects to the global — and including the American — public.
Toyota has identified a critical safety defect, but it continues to sell these cars. Toyota continues to put these cars on American roads and highways. Every day, unsuspecting Toyota owners place their families and children in these vehicles.
Why is Toyota permitted to continue to put these dangerous vehicles on American highways? How many people have to be injured or killed before Toyota finally pulls the vehicles off of the road? How can Toyota get away with continuing to sell defective vehicles subject to a recall?
Instead of fixing this deadly problem, Toyota ignored the problem for more than five years. Instead of acknowledging and — more importantly — fixing this widespread defect, Toyota instead blamed its own customers… calling these events "driver error."
Toyota has admitted it knew about the specific defect with its gas pedals last year — as Toyota was making "inaccurate and misleading" statements to the public about the severity of its sudden acceleration problem, yielding a strong rebuke from federal safety investigators at the National Highway Traffic Safety Administration ("NHTSA"). This appears to be yet another notch in Toyota's well-documented history of attempted cover-ups of safety problems.
If you or I acted this way we would be stopped and then we would be held accountable. Who is working to stop Toyota's conduct? Who will make sure Toyota is held accountable?
I have been chronicling the Toyota sudden acceleration for months and you can learn more at our auto safety blog.
Learn more and become a fan of Langdon & Emison on Facebook.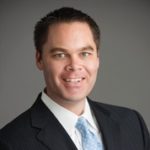 Brett Emison is currently a partner at Langdon & Emison, a firm dedicated to helping injured victims across the country from their primary office near Kansas City. Mainly focusing on catastrophic injury and death cases as well as complex mass tort and dangerous drug cases, Mr. Emison often deals with automotive defects, automobile crashes, railroad crossing accidents (train accidents), trucking accidents, dangerous and defective drugs, defective medical devices.