Several news outlets, including CNN (see video above) and the Associated Press have reported that Toyota made $1.7 billion during the months of October, November and December 2009 despite recall woes stemming from Toyota's sudden acceleration problem.
The world's No. 1 automaker Thursday reported a quarterly net profit of 153.2 billion yen ($1.7 billion) and cited stronger sales of the Prius and other "green" models, as well as a recovery in the U.S. and Japan. It reported a 164.7 billion yen loss in the same quarter a year earlier.
Toyota was raking in the dough during the final months of 2009, even as it dragged it heals on the sudden acceleration problem. From October through December Toyota earned profits (not just revenue) of more than $18.4 million each day.
It appears that Toyota was more focused on gaining market share and profits than it was in making sure its vehicles were safe. In fact, the top auto safety official in the United States called Toyota "safety deaf" and detailed how Toyota had dragged its feet in finally recognizing the seriousness of the sudden acceleration problem.
After ignoring the sudden acceleration problem for more than five years, Toyota has expanded its multiple gas pedal recalls of more than 9 million vehicles for a fifth time to include Toyota vehicles sold in Israel.
Just in the last week, we have learned that Toyota fixed the "sticky" pedal problem in Europe last year while it was still denying the problem in the US. Why did Toyota fix its European cars while Americans were getting injured and killed by the exact same defect?
We saw that the president of Toyota appears to have lied on the Today Show in an interview with Matt Lauer.
We also learned that a "smart brake" system would have prevented nearly all of the sudden acceleration crashes, has been around for 15 years and would have cost less than $1 per vehicle. Now, Toyota has developed a fix for the "sticky" pedal problem, but is keeping the parts for itself rather than sending them out dealers and Toyota's customers to fix these deadly vehicles that are already on American roads.
I have been documenting the Toyota sudden acceleration and "sticky throttle" problems for months and you can learn more at our auto safety blog.
Learn more and become a fan of Langdon & Emison on Facebook.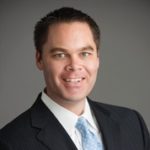 Brett Emison is currently a partner at Langdon & Emison, a firm dedicated to helping injured victims across the country from their primary office near Kansas City. Mainly focusing on catastrophic injury and death cases as well as complex mass tort and dangerous drug cases, Mr. Emison often deals with automotive defects, automobile crashes, railroad crossing accidents (train accidents), trucking accidents, dangerous and defective drugs, defective medical devices.