Toyota has already paid a record $16.4 million fine for its delay in issuing a sudden acceleration recall. Now, USA Today has reported that Toyota hid another problem — its defective steering rods — for more than a decade before finally issuing a recall in 2005 and then another recall this year.
Records of Toyota warranty repairs and customer complaints that are part of the lawsuit show that the car company was dealing with cracking and breaking steering relay rods in the U.S. for at least 11 years before it recalled 330,000 pickups and SUVs in Japan to replace the rods — and 12 years before its 2005 recall of nearly a million similar trucks in the U.S. for the problem.

The steering rod records that are part of the lawsuit again call into question whether Toyota promptly reports safety problems in the U.S. The National Highway Traffic Safety Administration earlier this year fined Toyota the maximum $16.4 million for delaying a recall of 2.3 million vehicles for gas pedals that could stick, causing unintended acceleration. An ongoing investigation is looking at whether Toyota improperly delayed a separate recall of 5.4 million vehicles for floor mats that could trap poorly designed gas pedals.

***

Federal law requires an automaker to report a known safety defect within five business days.

"There is a pattern of covering up defects at Toyota," asserts Clarence Ditlow, head of the Center for Auto Safety, a watchdog group often at odds with both automakers and NHTSA. "It looks to me like Toyota knew about" the relay rod problem long before the recalls, he says.
USA Today's report confirmed that Toyota's dirty tricks are putting drivers and passengers at risk and that Toyota finally issued the recalls only after highly publicized crashes in which innocent drivers and passengers were injured or killed.
The recalls came after highly publicized crashes.

In Kumamoto, Japan, in 2004, steering failed on a vehicle similar to the U.S. 4Runner, causing a head-on crash that injured five and got considerable media attention. The relay rod recall in Japan followed.

In San Diego County, last August, a crash killed off-duty California Highway Patrol officer Mark Saylor and three family members after an improper floor mat jammed a Lexus gas pedal. Toyota announced a recall to fix mats and pedals in November.
USA Today also confirms what my readers have known for months: Toyota warns drivers in other countries about problems before it warns Americans.
The U.S. recalls came months after foreign actions for the same problems.

In the steering rod case, Toyota recalled 330,000 vehicles in Japan in October 2004 and didn't recall 977,000 similar U.S. models until September 2005.

In the case of gas pedals that could cause unwanted acceleration, Toyota changed the design of gas-pedal assemblies in European-market vehicles in July 2009 but said it didn't suspect a problem with similar U.S. models. Jan. 21, Toyota recalled 2.3 million U.S. vehicles to replace the sticky pedals.
For more than a decade, when Toyota has been given an opportunity to do the right thing and actually try to fix the deadly sudden acceleration problem, Toyota has repeatedly chosen to cover up the defect with lie after lie after lie.
It's time that Toyota is held accountable.
Learn more about Toyota, auto defects and other safety-related news at our safety blog and become a fan of Langdon & Emison on Facebook.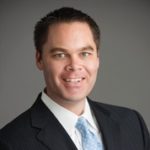 Brett Emison is currently a partner at Langdon & Emison, a firm dedicated to helping injured victims across the country from their primary office near Kansas City. Mainly focusing on catastrophic injury and death cases as well as complex mass tort and dangerous drug cases, Mr. Emison often deals with automotive defects, automobile crashes, railroad crossing accidents (train accidents), trucking accidents, dangerous and defective drugs, defective medical devices.