Last week, Toyota expanded its massive sudden acceleration recall to include another 2.3 million vehicles, bringing the total number of vehicles recalled to 6.5 million.
Just days later, USA Today reported that Toyota will expand the recall again to include up to 2 million European vehicles.
However, the independent safety group, Safety Research & Strategies, reports that many victims of the Toyota sudden acceleration problem say the newest recall would not have fixed the problem with their Toyota car or truck.
We polled a couple of graduates of the Toyota School of Hard Knocks for their reactions to Friday's sticky accelerator pedal recall, and the consensus was: this wouldn't address my problem.

Kevin Haggerty, owner of the 2007 Avalon that arrived at the New Jersey dealership in a state of automotive hysteria (the vehicle, not Haggerty), said he surprised by the specifics of this recall, but not by Toyota's attempt to look responsive.

"They needed to come up with something, but I don't think it's going to end the problem. I don't think the accelerator pedal stuck in my case."

***

Haggerty's 2007 Avalon is the subject the October floor mat consumer advisory, the November floor mat recall and the sticking accelerator pedal recall. That puts him miles ahead of Jordan Ziprin of Phoenix, who asked NHTSA to investigate SUA after he experienced an SUA event with his 2002 Camry. Ziprin's request resulted in Defect Petition 05002. NHTSA kept that investigation open for four months – never so much as sent the manufacturer an information request – then closed the petition with no finding, patted Ziprin on the head and sent him on his way. The earlier-model Camrys have never been recalled for SUA, even though SRS has found that the complaint-rates for 2002-2006 Camrys are among the highest of all models.

Ziprin was similarly unimpressed by the accelerator pedal recall.

"I think they are just avoiding the real problem in the computer unit and the software, which they are avoiding because of the immense cost involved," Ziprin said. "These are just halfway measures."

And Jeffrey Pepski, the 2007 Lexus ES 350 owner, who experienced an SUA event in which the vehicle surged from 60 mph to 80 mph, says a sticking accelerator pedal certainly didn't explain his close encounter. In April 2009, Pepski asked the agency to investigate SUA in Lexus vehicles. That probe also was shuttered in a matter of months – NHTSA concluded it was floor mat interference and Toyota launched a floor mat recall. As part of the recall population, Pepski's vehicle was eligible for a redesigned pedal, a brake-to-idle feature and new all-weather floor mats, but he refused to drive his ES350 again. Eventually, Pepski reached an agreement with the dealer that allowed him to trade his Lexus for an RX model – although the deal didn't make him whole. Like his Hard Knocks classmates, Pepski thinks the recalls, so far, aren't solutions.

"It's a band aid that doesn't go back to the underlying root of the problem," he says.
As I have documented here for the last several months, Toyota has known about — and ignored — its sudden acceleration problem for more than five years. Instead of acknowledging and repairing this widespread defect, Toyota waited years to acknowledge the defect and instead blamed its own customers.
In fact, Toyota was criticized last fall by government safety regulators for making "inaccurate and misleading" statements concerning the accelerator problems. The National Highway Traffic Safety Administration ("NHTSA") issued a statement that the recalled Toyota and Lexus vehicles do have an "underlying defect" that involves the design of the accelerator pedal and the driver's foot well.
Why has Toyota gotten away with ignoring this problem for years. Why has Toyota gotten away with attempting to place the blame for these sudden acceleration events on the very people that Toyota injured and killed? If you or I engaged in conduct that we knew would injure or kill innocent people, wouldn't be held accountable? Wouldn't there be public outrage?
Toyota needs to do more to ensure that the vehicles it puts on American highways are safe. Safety regulators at NHTSA need to be more independent from the car makers they oversee and need to make sure they do not ignore warning signs.
You can learn more about Toyota's dangerous sudden acceleration defect at our auto safety blog or by visiting our web site.
Learn more and become a fan of Langdon & Emison on Facebook.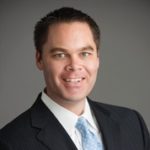 Brett Emison is currently a partner at Langdon & Emison, a firm dedicated to helping injured victims across the country from their primary office near Kansas City. Mainly focusing on catastrophic injury and death cases as well as complex mass tort and dangerous drug cases, Mr. Emison often deals with automotive defects, automobile crashes, railroad crossing accidents (train accidents), trucking accidents, dangerous and defective drugs, defective medical devices.