The Los Angeles Times and The Wall Street Journal have reported that Toyota has been forced to stop selling its 2009-10 LS 460 and LS 600h model vehicles due to a recall for an electronics problem that can cause steering wheels to fall out of alignment. In some cases, the steering wheel can be 90 degrees out of alignment with the wheels.
This is the third time this year that Toyota has been forced to stop selling certain models of its vehicles.
From The Wall Street Journal:
The Lexus's variable gear ratio steering system, or VGRS, may not quickly return the steering wheel to a straight position after turning at low speeds, Brian Lyons, a Toyota spokesman said. Because the fix for the problem is not in hand, the company is required to suspend sales of some of the 2009 and 2010 LS 460 and LS 600h models that have the safety problem, Lyons said.

The fix requires the company to install new computer processors to the vehicles' steering systems, he said. The new processors are likely to begin arriving in the next few weeks.

Although small in size, the recall marks another setback for Toyota which is trying to rebuild its reputation for quality following worldwide recalls of more than 9 million vehicles for problems from sudden acceleration, gas pedal problems, and electronic-steering problems. To address criticism that the auto maker has been slow to respond to safety issues, Toyota has set up quality committees in each major region to quickly respond to customer complaints.
The Los Angeles Times reports that sales stoppages such as this are rare, but this is the third Toyota sales stop just this year.
Sales stoppages over safety concerns are rare in the auto industry, but in January Toyota ordered dealers to stop selling eight of its best-selling models after reports of unintended acceleration. That sales halt, called because the company had no remedy for the problem, lasted about two weeks.

The Lexus sales stoppage is expected to last longer. Toyota does not have a solution to the Lexus problem, which can cause the steering wheel to get stuck in a turned orientation even though the car is going straight, company spokesman Brian Lyons said. The steering wheel, however, can still be used to steer the car.
The Lexus LS 460 has a starting price of about $65,000 while the LS 600h starts at around $108,000. Owners should receive their official recall notice in the mail next month.
This is yet another sales stoppage and safety concern for Toyota, following the recall of more than 10 million vehicles and hundreds of deaths from sudden acceleration problems.
How would you feel if your $100,000 car was plagued with these safety problems? Do you have second thoughts about safety when a Toyota pulls up next to you or behind you on the highway?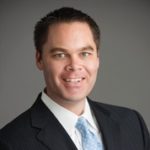 Brett Emison is currently a partner at Langdon & Emison, a firm dedicated to helping injured victims across the country from their primary office near Kansas City. Mainly focusing on catastrophic injury and death cases as well as complex mass tort and dangerous drug cases, Mr. Emison often deals with automotive defects, automobile crashes, railroad crossing accidents (train accidents), trucking accidents, dangerous and defective drugs, defective medical devices.