Despite Toyota's deadly sudden acceleration problem — full coverage here — Toyota reported a strong profit during the first quarter of 2010.
From CNN:
From the Wall Street Journal:
TOKYO (Dow Jones)–Toyota Motor Corp. (7203.TO) provided the clearest signal yet that it had drawn a line under the fallout stemming from its massive recall, reporting a surprise fiscal fourth quarter profit and predicting a surge in net profit this fiscal year as it aims to boost sales in Asia and cut costs.

The world's biggest car maker by volume said Tuesday it expects a steep 48% growth in net profit to Y310 billion in the current full fiscal year through March. It posted a net profit of Y112.2 billion in the three months ended March after recording a net loss of Y765.8 billion in the same period a year earlier.

Such an optimistic forecast is a clear sign that the company's major recall of over 8.5 million vehicles won't drag on to the point where it puts the brakes on the company's recovery after it fell into its first annual net loss in 59 years in the fiscal year ended March 2009.

"We are still in the middle of the storm. But we can see the sky starting to clear up far away," Toyota President Akio Toyoda said at a press conference.
Toyota's strong quarterly profit and yearly outlook comes despite ongoing recall stemming from Toyota's sudden acceleration problem and a second government investigation into whether Toyota delayed notifying safety regulators about dangers in Toyota steering systems.
From the Washington Post:
Federal regulators are opening a second investigation into whether Toyota delayed notifying government authorities of a dangerous defect, this one affecting the steering systems of nearly 1 million sport-utility vehicles and pickup trucks.

The probe by the National Highway Traffic Safety Administration comes a little more than a month after the agency fined the automaker $16. 4 million for waiting at least four months before notifying safety officials about a "sticky pedal" defect. That sanction was the largest financial penalty imposed by the U.S. government on an automaker.

The new investigation involves a problem with the steering-relay rod on Toyota 4Runner SUVs, Toyota T100 pickups and Toyota pickups affecting some 1989 through 1998 models. The rod, which connects the steering wheel to the wheels, can break after wear and tear and cause drivers to lose control. The safety agency has linked the defect to complaints involving at least 15 crashes, three deaths and seven injuries.

Toyota issued a recall for the steering defect in September 2005. It had issued a similar recall in Japan nearly a year before that, and the company's critics have said Toyota and NHTSA should have realized more quickly that the same problem existed in the United States.

Automakers are required to notify NHTSA within five working days of learning that their vehicles have a safety defect.
We know that Toyota warned European drivers about Toyota's sticky pedal problem months before warning US drivers. Now we learn that Toyota warned Japanese drivers about its deadly steering defect a whole year before warning US drivers.
Why does Toyota warn drivers in other countries about its deadly safety problems months or years before warning US drivers? Do foreign drivers deserve more safety than American drivers? Does Toyota think it doesn't have to follow US rules or that US laws don't apply to them?
Learn more at our safety blog and become a fan of Langdon & Emison on Facebook.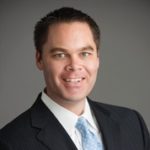 Brett Emison is currently a partner at Langdon & Emison, a firm dedicated to helping injured victims across the country from their primary office near Kansas City. Mainly focusing on catastrophic injury and death cases as well as complex mass tort and dangerous drug cases, Mr. Emison often deals with automotive defects, automobile crashes, railroad crossing accidents (train accidents), trucking accidents, dangerous and defective drugs, defective medical devices.