It appears that Toyota has denied its sudden acceleration problem for more than 5 years. Toyota's recall for floor mat problems is not the end of the story and the company needs to do more to protect its customers and the motoring public.
In March 2004, the Center For Auto Safety reported about sudden acceleration problems in 2002-03 Toyota Camrys and Solaras and the 2002-03 Lexus ES 300.
WASHINGTON — A relatively new technology, the electronic throttle, is a leading suspect in a wave of claims that some vehicles unexpectedly accelerate out of control. Government investigators are looking at 2002-03 Toyota Camrys and Solaras and Lexus ES 300s to determine if they are defective. More than a million cars are in service. The National Highway Traffic Safety Administration has begun a preliminary investigation of the latest claims. It is gathering about 37 complaints of sudden acceleration by owners of the Toyota and Lexus cars. The complaints include 30 reports of crashes. They involved injuries to five people; one of them was seriously hurt.
According to AutoSafety.org, by the year 2000, there had been more than 22,600 reported complaints of sudden acceleration.
More than five years ago, Toyota and NHTSA identified the electronic throttle as the most likely source of the sudden acceleration defect. However, Toyota continued — and continues today — to dismiss concerns about its throttle control system and has looked only at the floor mat issue.
Four years later — in June 2008 — the Detroit Free Press and the Motor Authority reported that Toyota had dismissed additional customer complaints that the popular Toyota Tacoma pickup truck had been experiencing the same sudden acceleration issue as other Toyota and Lexus vehicles.
Now, Toyota's Tacoma pickup is receiving complaints in the U.S. because of the same unintended acceleration defect.

A total of 432 customers have reported unintended or sudden acceleration [problems] in their vehicles, resulting in 51 crashes and 12 injuries. Toyota has responded by stating that its Tacoma is not defective and that many reports were "inspired by publicity," reports the Detroit Free Press.
In 2008 — like in 2004 — Toyota refused to take the sudden acceleration issue seriously. Instead of fixing the known problem in its vehicles, Toyota publicly accused its own customers of trying to cash in on Toyota's negative publicity.
By October 2009, Toyota was forced to finally acknowledge sudden acceleration problems in the following vehicles:
2007-2010 Toyota Camry
2005-2010 Toyota Avalon
2004-2009 Toyota Prius
2005-2010 Toyota Tacoma
2007-2010 Toyota Tundra
2007-2010 Lexus ES350
2006-2010 Lexus IS250
2006-2010 Lexus IS 350
In October 2009, Toyota Motor Corp. President Akio Toyoda, was forced to publicly apologize for the tragic death of an American family who were killed when their Toyota vehicle suddenly accelerated out of control. This tragedy was recorded by 911 as the passengers desperately tried to slow or stop their out of control Toyota vehicle.
As the Detroit Free Press reported:
TOKYO — Toyota's president said it was "extremely regrettable" an American family died in a crash in which a floor mat in one of the Japanese automaker's vehicles is suspected as the cause.

"Four precious lives have been lost," Toyota Motor Corp. President Akio Toyoda said Friday. "I offer my deepest condolences."

***

That crash killed California Highway Patrol Officer Mark Saylor, 45 — who was driving a Lexus, a Toyota luxury model — and three family members on State Route 125 outside San Diego.


The vehicle was traveling at more than 120 mph when it launched off an embankment, rolled several times and burst into flames.
Despite more than 5 years of documented sudden acceleration problems in Toyota and Lexus vehicles and the tragic death of a family of four caught on tape, Toyota still has refused to accept any responsibility or acknowledge any defect:
Toyoda said the company was still deciding what action it would take and did not acknowledge any vehicle problem during his appearance at the Japan National Press Club.

He apologized for any worries customers may have.

"I feel sorry that people who are driving Toyota and Lexus cars believing in their safety are now feeling uncertainties," he said.
Toyota has ignored customer reports of the sudden acceleration problem for more than 5 years. Despite this growing safety concern, Toyota announced today, November 6, 2009, a third-quarter profit of nearly $250 million. In the last 90 days — while its cars were running out of control — Toyota made a profit of nearly $3 miller per day. Toyota also increased its sales projection to more than 7 million vehicles for this year.
Langdon & Emison is aware of more than 2100 reported instances of Toyota sudden acceleration. Instead of listening to its customers and fixing the extremely dangerous sudden acceleration problem — a problem Toyota has known about for more than 5 years — Toyota is raking in money and placing even more dangerous cars and trucks on American roads. Toyota needs to take these complaints seriously and fix the millions of dangerous vehicles on our streets and highways.
[Read more about Toyota Sudden Acceleration]
More on Toyota Sudden Acceleration:
Learn more and become a fan of Langdon & Emison on Facebook.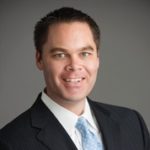 Brett Emison is currently a partner at Langdon & Emison, a firm dedicated to helping injured victims across the country from their primary office near Kansas City. Mainly focusing on catastrophic injury and death cases as well as complex mass tort and dangerous drug cases, Mr. Emison often deals with automotive defects, automobile crashes, railroad crossing accidents (train accidents), trucking accidents, dangerous and defective drugs, defective medical devices.