Toyota expanded its massive sudden acceleration recall to include 2.3 million additional vehicles, bringing the total number of vehicles recalled to 6.5 million. Toyota did not initiate this expanded recall until an investigative report by ABC News was about to air. On the eve of the news report, Toyota expanded its recall to include more vehicles, including several 2010 model year vehicles.
Now, USA Today has reported that Toyota will continue selling these vehicles to the public despite the company's own recall and acknowledgment of the critical safety defect.
Toyota says it's still selling cars involved in Thursday's recall of 2.3 million vehicles with throttles that could stick open.
Excuse me… what?!?
Toyota's U.S. safety spokesman John Hanson said Friday that new vehicles with the potentially faulty accelerator pedal assemblies should be risk-free for awhile because the problem is caused by wear.

"It is something that happens over the use of the vehicle. Out of the box, the new vehicle works perfectly fine," he says.
So Toyota's internal safety person says there's not a problem… then why were these vehicles recalled? Either the vehicles have a safety defect or they do not.
In my experience, a car company will not recall a vehicle if it does not have to. In fact, Toyota has a well-documented history of covering up safety defects in order to avoid having a recall.
So, now we have Toyota issuing a safety recall, but selling the vehicles anyway because — trust Toyota now — the vehicles will not become unsafe for some time. What if Toyota is wrong?
Let's review the time line here.
2004 – The Center for Auto Safety reported about sudden acceleration problems in 2002-03 Toyota Camrys and Solaras and the 2002-03 Lexus ES 300. The report identified the electronic throttle as the most likely culprit. Toyota dismissed the report and said sudden acceleration did not exist. Instead, Toyota blamed the problem on its own drivers. Toyota was wrong.
Fall 2009 – An off-duty California Highway Patrolman and his family were killed when a Lexus loaner vehicle supplied by a car dealer sped out of control. Toyota blamed the floor mats in the vehicle and said sudden acceleration could not occur without the floor mats. Toyota was wrong.
Fall 2009 – Toyota said that NHTSA had cleared it of any wrong-doing and cleared it of any safety-related defect that caused sudden acceleration. NHTSA issued a rare and strongly worded public rebuke saying that Toyota had made "inaccurate and misleading" statements and that its vehicles suffered from an underlying defect causing sudden acceleration. Toyota was wrong.
Fall 2009 – Toyota acknowledged that floor mats alone were not to blame and that a design problem in the foot-well could cause the gas pedal to stick open. Toyota continued to deny a defect in the electronic throttle controls. Safety experts continue to believe that the electronic controls and on-board computer are the most likely culprits. Toyota was wrong.
January 2010 – Now Toyota says there may be mechanical problems with the throttle body – not Toyota's fault (of course – Toyota blames a parts supplier) – and that any wear should not occur for some time. What if Toyota is wrong again?
Toyota has identified a critical safety defect, but it continues to sell these cars. Toyota continues to put these cars on American roads and highways. Every day, unsuspecting Toyota owners place their families and children in the vehicles.
How does this happen? Why does Toyota get away with this conduct? Where is the public outrage?
I've said it before – if you or I continued to knowingly put people's life in danger, we would be stopped and then we would be held accountable. Why doesn't Toyota have to play by the same rules as everyone else?
You can learn more about Toyota's dangerous sudden acceleration defect at our auto safety blog or by visiting our web site.
Learn more and become a fan of Langdon & Emison on Facebook.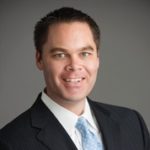 Brett Emison is currently a partner at Langdon & Emison, a firm dedicated to helping injured victims across the country from their primary office near Kansas City. Mainly focusing on catastrophic injury and death cases as well as complex mass tort and dangerous drug cases, Mr. Emison often deals with automotive defects, automobile crashes, railroad crossing accidents (train accidents), trucking accidents, dangerous and defective drugs, defective medical devices.